Latest from the IES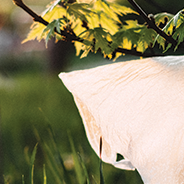 Latest publications

Unintended consequences crop up throughout our lives; they can change our perspective, open new avenues and create all manner of problems. Science owes many groundbreaking discoveries to the unexpected but not all unintended consequences lead...

Odour is an issue that air quality professionals are frequently required to assess, particularly in respect to planning. Odour impacts may be assessed when considering a planning application  for an activity that may release odours or when a...
About the IES
The IES is a visionary organisation leading debate, dissemination and promotion of environmental science and sustainability. We promote an evidence-based approach to decision and policy making. We are devoted to championing the crucial role of environmental science in ensuring the well-being of humanity now and in the future.
Featured jobs

London W1
c£85,000, dependent on experience
Manchester
£33-£36,000 with car/car allowance

Edinburgh
Highly competitive
Areas we cover