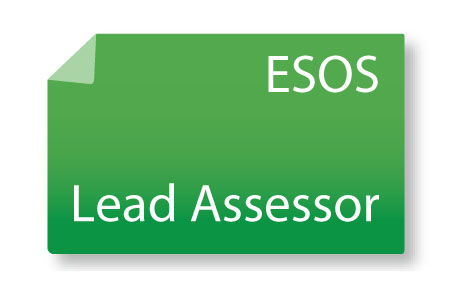 The IES have been approved to offer a membership register of professionals able to act as Energy Savings Opportunity Scheme (ESOS) Lead Assessors.
What is ESOS?
The UK Government introduced the Energy Savings Opportunity Scheme (ESOS) in response to the EU Energy Efficiency Directive (2012/27/EU). ESOS is a mandatory energy assessment scheme for organisations in the UK that meet the qualification criteria. Further information about the ESOS scheme can be found in the DECC Guide to ESOS (pdf). Companies that qualify need to appoint a Lead Assessor from an approved professional body register to undertake an energy audit and ESOS assessment. The IES has been approved by the Environment Agency to offer a professional body register.
How can I join the register of IES Lead Assessor?
If you are a Full Member or Fellow of the Institution with two years professional experience of energy assessment and audit, you are eligible to apply to join the IES Lead Energy Assessor Register.
Application involves completion of an ESOS Lead Energy Assessor competency report to illustrate that you meet the required technical and non-technical competencies of the PAS 51215 standard (available from the BSI shop). Please download and complete the LEA competency report and send a copy to the Institution along with your application fee.
This will be reviewed by a technical reviewer and if you are successful in completing the screening you will be invited to attend a one-day workshop. The workshop will cover the ESOS requirements in detail, and will include an assessment at the end. If you successfully pass the assessment your name will be added to the IES LEA register.
Useful external links
ESOS Guidance (pdf)
ESOS Website
ESOS Compliance Notification
Approaches to ESOS audits