The British Society of Soil Science and the Soil Science Society of Ireland's Joint Annual Conference 2023 will take place from Monday 4 – Tuesday 5 December in Belfast. The overall conference theme is Soil Management and Monitoring. The packed two-day event, set in the historic Assembly Buildings Conference Centre in the heart of Belfast, will provide delegates with a fantastic opportunity to see the latest research and developments within soil science.
In the advent of Northern Ireland's Department of Agriculture, Environment and Rural Affairs soil sampling programme and the recent UK Parliamentary Soil Health Inquiry, the consideration of soil and soil management from governments has seen a recent positive surge.
This a pivotal time to hear from experts, practitioners and policy makers about the latest developments in soil monitoring and management and engage with fellow soil scientists and policymakers across related disciplines.
Click here to visit the event website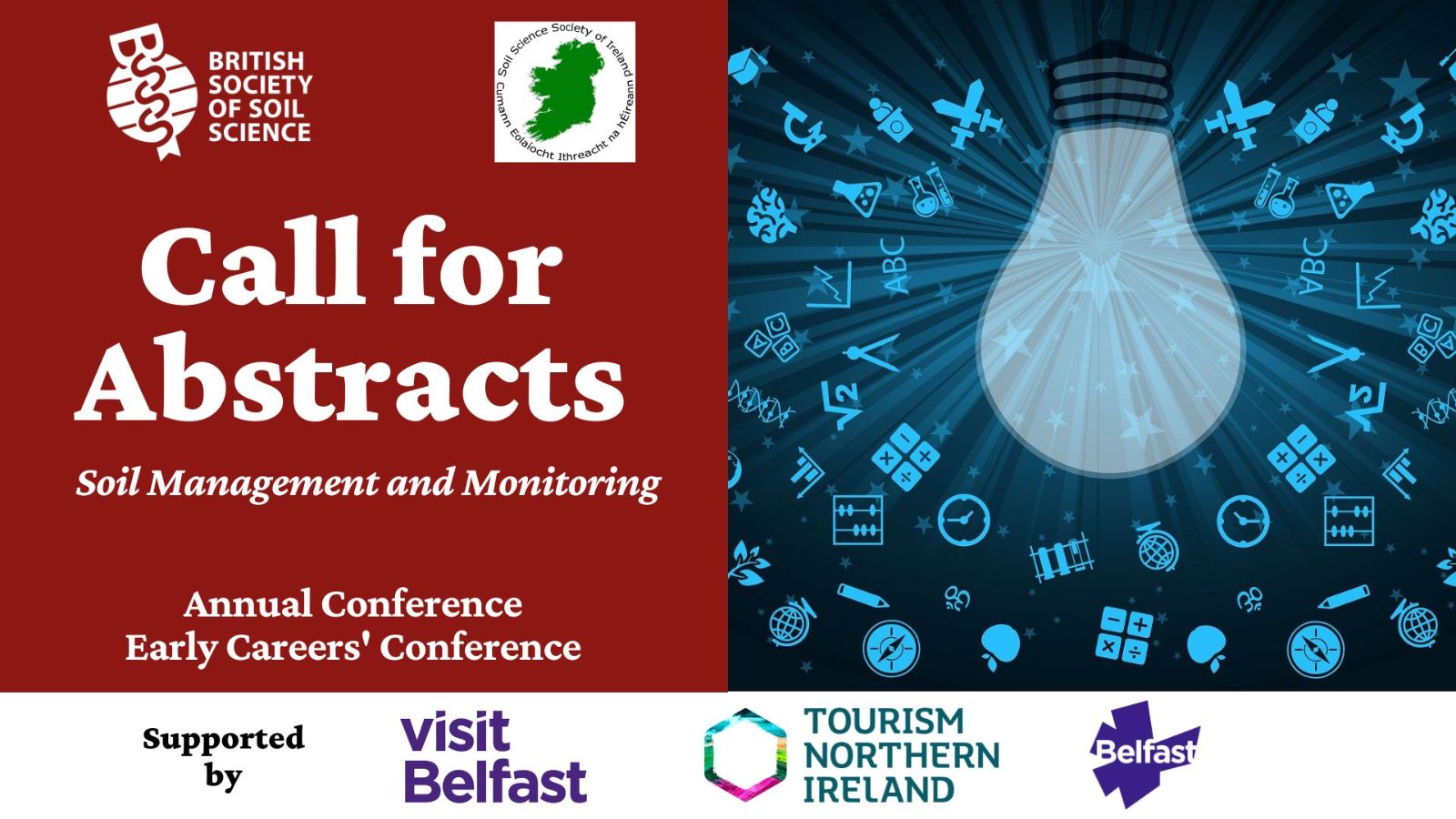 The British Society of Soil Science are currently accepting abstracts for posters and presentations at their 2023 Annual Conference and also our Early Careers' Conference. The conferences will be taking place from 4–5 December (Annual Conference) and 6-7 December (Early Careers' Conference) respectively in Belfast.
The abstract review panel is accepting abstracts in one of five topics, which link to the conference theme, Soil Management and Monitoring: Nutrient Management, Soil Carbon, Water Management and Quality, Technology and Innovation, and Soil Health.
Abstracts for oral and poster presentations are welcome from across academia, research and industry. This is a great opportunity to have your work reviewed and potentially even published by the BSSS journals. The deadline is Thursday 6 April.