Latest from the IES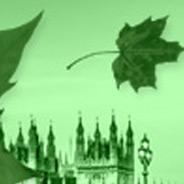 Latest publications

In September 2015, world leaders adopted the seventeen goals of the 2030 Agenda for Sustainable Development at a special United National Summit. 193 UN Member States signed up to the Goals, which are focused around ending poverty and hunger,...

Each year, we survey our members to identify trends in how different services are valued and to gather members' opinions on potential future developments. Here we are pleased to present the findings of our 2017 membership survey. Members...
Latest tweets
Join us at our new event, the Land Condition Symposium on 8th March 2018 in London. A 1 day technical symposium for… https://t.co/CHFQ66WtOu
Our website is currently in maintenance mode as we make some minor alterations to our CPD tool, our mailings tool a… https://t.co/F9u0zrE1Yw
About the IES
The IES is a visionary organisation leading debate, dissemination and promotion of environmental science and sustainability. We promote an evidence-based approach to decision and policy making. We are devoted to championing the crucial role of environmental science in ensuring the well-being of humanity now and in the future.
Featured jobs

Aldermaston nr Reading
To be negotiated
Glasgow
Competitive Salary & Benefits
Areas we cover