What is REnvTech?
How to apply
To be eligible for the REnvTech designation, you will need to have a minimum of:
two years' full-time relevant work-based experience; and
equivalent of a Level 3 in the Qualifications and Credit Framework of England, Wales and Northern Ireland (or equivalent knowledge through professional practice).
Candidates must also be an Affiliate, Associate or Full Member of the IES to apply. If you are not already a member, you can apply today.
Candidates need to demonstrate that they meet all of the four key competences:
Application of knowledge and understanding of the environment to further the aims of sustainability
Actively support sustainable management of the environment
Effective communication and interpersonal skills
Personal commitment to professional standards, recognising obligations to society, the profession and the environment
Candidates demonstrate their competence through completing a competency report.
REnvTech Profile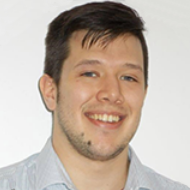 How to Apply
REnvTech Costs
| | Cost |
| --- | --- |
| Application Fee | £75 |
| Annual Fee | £25 |
The registration fee includes the first REnvTech subscription fee, valid until the end of the calendar year. Reductions on the annual fee are available for members who are uemployed. Contact us for further details.

Who to contact