Short course endorsement with the IES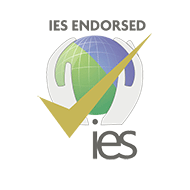 The IES endorses ​courses of study that we consider beneficial for environmental​ professionals. These courses provide quality professional development opportunities for those working in different specialisms within the environmental sciences, equipping​ those who complete the course with sound knowledge and​ skills applicable to their professional practice. ​
​If you offer a course that will benefit professionals working in one or more environmental specialisms, and you want to reach a wide audience of potential delegates, find out more by downloading our Short course Endorsement Information pack. You can also contact our Education Team at education@the-ies.org, to discuss whether your course is suitable for IES endorsement.​
Short courses endorsed by the IES

Blue Connections course overview
This course is aimed at anyone who is interested in learning more about the Thames Estuary. It provides an overview of the Thames Estuary with the hope of dismissing some of the misconceptions, aims to help others to understand how the Thames has shaped London's history, and, vice versa, how the Thames's fate was shaped by the people living around it. This course highlights that, by investing into the recovery of an urban river, it can become a healthy and thriving environment with diverse aquatic habitats and species.
Learning outcomes
Fundamentals of marine and estuarine science, and natural history (core knowledge); fish ID, concept of ecosystem services, natural capital, natural flood management, climate response and governance structure (technical knowledge).

Details on the Blue Connections Training Programme
Relevant documents

All you need to know about applying for IES short course endorsement
Who to contact
Rebecca Finbow