This one-day technical symposium focuses on knowledge exchange, debate and discussion addressing topical issues at the centre of land condition.
Hear from experts at the cutting edge of research, policy and practice in the assessment and remediation of land whilst finding ample opportunity to network with sectoral peers and gain valuable CPD.
This year we will be joined by expert speakers exploring a range of issues relevant to land condition professionals. These include:
Biodiversity Net Gain for remediation sites;
update on the Soil Health Action Plan;
PFAs sampling and treatment;
and many more!
---
Our Chairs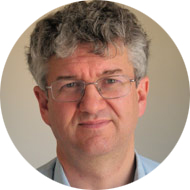 Jonathan Atkinson, Technical Specialist Ground Water & Contaminated Land at Environment Agency (UK)​
After a degree in Environmental Sciences and postgraduate diploma in Soil and Water Engineering, Jonathan undertook Voluntary Service Overseas in the Philippines and soil research projects in Papau New Guinea and Burkina Faso. His first full time permanent job was with the Kent CC geotechnical group in 1987, moving to the Pollution Control section in the KCC Waste Disposal Department after two years. He joined the Environment Agency when it was formed in 1996. Jonathan has worked on risk assessment of developed closed landfill sites, landfill engineering and environmental enforcement on permitted sites, and a variety of contaminated land projects. He has been an active member of the IES, spending six years on the IES Council and has been on the Steering Group for the IES Land Condition Community for two years.
Suzi White, Associate Director at Atkins

Suzi started her career in 2005 as a Local Authority contaminated land assistant before entering the world of consultancy in 2007. Her experience encompasses land contamination investigations and assessments, remediation, materials management, environmental due diligence, Environmental Impact Assessment, environmental permitting and environmental auditing. She has enjoyed working on major infrastructure and brownfield regeneration schemes such as the Olympic Park, Crossrail, Tilbury 2, M25 junction improvement, National Grid gasworks sites, CRSA rail enhancement, Gatwick Airport and Eight2O, as well as managing large environmental due diligence portfolios. She is a member of the IES Land Condition Community Steering Group.
---
Our Speakers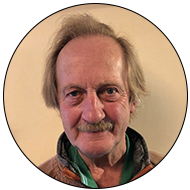 Harvey Wood, Director, Clean Rivers Trust
Harvey Wood is the Director of Clean Rivers Trust which he helped found in 1990. The Trust looks to find solutions for intractable problems regarding pollution.
Harvey studied art in London from 1970, going on to study phycology and later environmental sciences. He has worked within the environment sector with several organisations up to the foundation of Clean Rivers Trust, the antidote to that time. It is too easy to point out things are not right, but more challenging to put together answers.

Harvey has spent a lot of the last thirty years working on methods of remediation for coal and metalliferous minewaters from abandoned mines. He has championed the value of heat from abandoned coal minewaters since the 1990s. He has written two books on the issues of minewater, firstly pollution remediation and secondly tailings dams. Over the years he has worked with several mining companies in the UK and advised others abroad.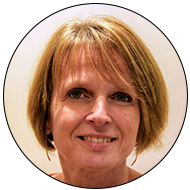 Wendy Furgusson, Associate, Environment and Health, Ramboll
Wendy is a geologist at heart, graduating from the University of Manchester before embarking on a career in environmental consultancy. She has worked on projects from the Falkland Islands to Cyprus and Gibraltar, as well as a period working as a contaminated land regulator in Florida. She is currently an Associate at Ramboll environmental and engineering consultancy firm, specialising in nutrient neutrality and Water Framework Directive, as well as water quality and contaminated land. Her work focuses on assessing the potential effects of development on the water environment and supporting developers mitigating such effects. Through this she works with biodiversity and drainage colleagues to develop integrated solutions that facilitate sustainable development as well as providing multiple environmental benefits. Wendy is a Fellow of the Chartered Institution of Water and Environmental Management as well as a Chartered Geologist.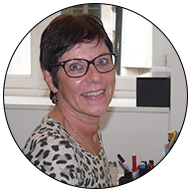 Lucia Buvé, Executive Director of NICOLE Foundation, Network for Industrially Co-ordinated Sustainable Land Management in Europe (NICOLE)
Lucia started her career in the 1980's as an exploration geologist/geochemist for UNDP during 3 years in Gabon, Africa. She was then assigned in Mali during 2 years for the Belgian bilateral cooperation, where she was part of the team that discovered the gold deposit of Morila.
Back in Belgium, she worked as a researcher at the Catholic University of Louvain-la-Neuve in the field of geochemical behaviour of base metals and gold in lateritic environments. In this capacity, she worked on collaboration projects in Mexico and Argentina to improve the exploration methods for gold.
In the mid 1990's, she switched her career to environmental topics, working for Environmental Ressource Management (ERM) as director soil and groundwater investigation and remediation.
In 2000, she joined Umicore, a Belgian based multinational non-ferrous metals company, as pollution prevention manager. At Umicore, she was a.o. responsible for the management of the historical legacy, left behind by more than 200 years of industrial activity, such as mining and refinery.
She joined NICOLE in 2004 and took up the task of chair of the network during 7 years. Currently (officially) retired, she is still active within NICOLE by establishing a NICOLE-foundation.
Julia Baker, Technical Director of Nature Services, Mott MacDonald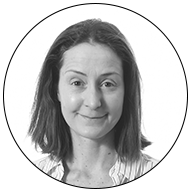 Julia is Technical Director of Nature Services at Mott MacDonald. Julia has designed and delivered Biodiversity Net Gain on a variety of infrastructure developments including transport, housing and energy, ranging from small to major projects with both on and off-site Biodiversity Net Gain. Julia is the lead author of the UK's Good Practice Principles on Biodiversity Net Gain and runs professional training courses on BNG and the biodiversity metric. Julia is also a Visiting Researcher at the University of Oxford, and Chair of the British Standards Group on Biodiversity.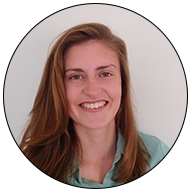 Jill Thompson, Senior Land Quality Scientist, Jacobs
After working as both a monitoring contractor early in her career and as a consultant for 4 years at Jacobs Jill was the obvious choice to undertake the sampling programme for initial PFAS research for the Environment Agency in England.
Jill has extensive knowledge in the land quality discipline, regularly carrying out phase I and II investigations, remediation strategies, Environmental impact assessments and due diligence work.
Prior to the sampling Jill undertook research in to emerging contamination and PFAS in order to understand the potential impacts of monitoring on cross contamination and how a successful sampling regime could be carried out to get representative samples.
Registration for the Land Condition Symposium has now closed.
| | |
| --- | --- |
| IES member standard | £140 |
| Standard | £180 |
| Local Authority | £100 |
| Student or Graduate* | £100 |
*Eligible to those who graduated after January 2021 and currently seeking employment. Evidence of graduation will be requested upon booking.
Exhibiting opportunity
The Land Condition Symposium will attract consultants, remediators, local authorities and regulators, providing an excellent opportunity for organisations to interact with their target audience of experts and buyers during this technical one-day event. Exhibitors are invited to join the conference as part of your exhibiting space. Utilise this opportunity to hear emerging challenges and sectoral developments first hand from leading sector professionals.
This conference is a platform for expert practitioners to share knowledge, therefore we limit the number of spaces dedicated to exhibitors to ensure you can interact with delegates in a non-competitive environment.
Benefits of exhibiting:
Listing on the event page on the Institution of Environmental Sciences (IES) website
Promotion on the IES Website, Twitter and LinkedIn account
Inclusion in both digital and printed versions of the delegate pack
Free attendance for the full conference
To find out more about exhibiting at the Land Condition Symposium 2022 please look at our Sponsorship Pack below and to book please complete the Booking Form. If you have any questions, please contact Derek Jardine at events@the-ies.org
Accessibility
We aim to provide events, conferences and workshops which are accessible to all. If you anticipate needing any type of assistance to fully participate in this event, please email Derek Jardine at events@the-ies.org or call +44 (0)20 3862 7484 to discuss this further.