The Institute of Air Quality Management (IAQM) presents Routes to Clean Air 2017, a two-day conference where air quality, public health and transport professionals share their experiences of improving traffic emissions. With a fantastic line-up of high profile speakers, this is an essential conference for air quality professionals. A three-course networking dinner is included in the price of your RTCA conference ticket. Cost Early-bird tickets are now available! Book now to save £35 on the full ticket price.
Early-bird Member - £225
Early-bird Non-Member - £325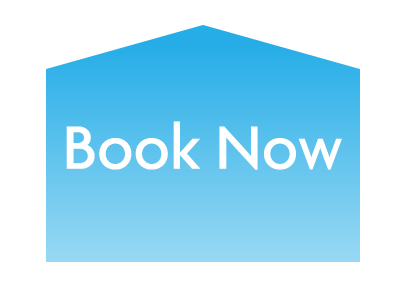 Sponsored by:

Cambridge Environmental Research Consultants (CERC), a leading provider of expert air quality services.
CERC's highly experienced Consultants provide a range of services, including: air quality modelling for permitting, planning and policy scenarios; emissions inventory compilation for both toxic pollutants and greenhouse gases; and modelling of hazardous releases and air quality forecasting services.
Meet some of the Speakers
Sir David King, former Chief Government Scientist

Air pollution from NOx: Origin, health impacts & regulatory requirements

Sir King is the Senior Science Advisor to UBS and Director, Cambridge Kaspakas. He was the UK Government's Chief Scientific Adviser and Head of the Government Office of Science (2000-2007), and Founding Director of the Smith School of Enterprise and the Environment, Oxford University (2008-2012). He is also Chancellor of the University of Liverpool, Adviser to President Kagame of Rwanda, Chair of the UK National Oceanography Advisory Board, and Member of the Ditchley Council.
Daniel Marsh, King's College London

London Low Emission Construction Partnership – Building a cleaner future for London​

Daniel works at the Environmental Research Group, King's College London. As project manager for the London Low Emission Construction Partnership, a project funded by the Mayor; he works closely with the construction industry, raising awareness of air quality and the health impacts as well as running 'real world' emission mitigation trials. He also sits on the Greater London Authorities NRMM advisory committee. Daniel is a member of the IAQM and has contributed to their construction guidance through the working groups and was awarded the Ian McCrae award in 2016.
Professor Roy Harrison, University of Birmingham

Sources and trends in PM2.5, the good news and the bad

Roy is Queen Elizabeth II Birmingham Centenary Professor of Environmental Health at the University of Birmingham, UK, and also Distinguished Adjunct Professor at King Abdulaziz University, Saudi Arabia. He has been heavily engaged at the science/policy interface as a member of several government technical advisory groups for the Department of Health and the Department for Environment, Food and Rural Affairs (Defra) in the U.K. including until recently membership of Defra's Science Advisory Council. He was a contributor to the World Health Organisation Global Air Quality Guidelines and the Guidelines for Quality of Indoor Air. He was appointed an Officer of the Order of the British Empire (OBE) in the 2004 New Year Honours List and elected a Fellow of the Royal Society in 2017. He is author of over 500 papers in the peer-reviewed literature, and is listed by ISI as a Highly Cited Researcher.
Nadine Allemand, CITEPA

Air Quality in France: Trends, projections and key measures for improvement

Nadine, deputy director of CITEPA since 2011, is an expert in atmospheric pollution. She holds a PH D in analytical chemistry. She joined CITEPA in 1986 and has gained extensive experience in air pollutant and GHG emission inventories, projections, policies and measures. Her work at CITEPA is currently shared between managerial and technical activities. Among other tasks, she leads the technical secretariat of the UNECE "Task Force of Techno-Economic issues" (TFTEI). She has provided extensive consultancy services to the French administration and industries in various fields of air pollution and anthropogenic activities. Currently, she is project leader of a twinning with Serbia to implement the MMR regulation and is providing capacity building activities in China, Russia and Georgia.
Professor Prashant Kumar, Surrey University

Exposure to Air Pollution in Transport Microenvironments

Prashant is a Professor and Chair in Air Quality & Health, and founding Director of the Global Centre for Clean Air Research (GCARE), at the University of Surrey. His ground-breaking research works build an understanding of the formation and emission of particles, both from vehicle exhausts and also from construction and demolition. He investigates their contribution to pollution and is developing approaches to low-cost sensing as well as contributing to guidelines for policymakers to curtail pollution exposure at hotspots, with associated health benefits. His research has attracted individual funding of over £3.5 million from national and international sources, developed a network of collaborators across four continents, serving editorial boards of nearly a dozen international journals, and panels of, for example, RCUK/International funding bodies and ICE Task force of Air Pollution in London.
Polly Cook, Leeds City Council

Developing an air quality solution for Leeds

Polly is an Executive Programme Manager at Leeds City Council, heading up their breakthrough programme on cutting carbon and improving air quality. For the last two years, Polly has been leading the cross council response on air quality, liaising regularly with the Joint Air Quality Unit as well as stakeholders across the city. This has involved developing an air quality action plan that captures all the activity across the city that will support a reduction in emissions, ranging from additional parks and rides to the introduction of free parking for ULEV drivers and securing funding for an EV charge network for Taxi and Private Hire vehicles.
Alun McIntyre, Amec Foster Wheeler

Indirect emissions from a future UK ULEV fleet – An holistic view

Alun's career as an environmental consultant has spanned 32 years. After completing his PhD and a post-doctoral fellowship at Imperial College London in water pollution and wastewater treatment, he joined a fledgling environmental consultancy company and turned his attention to air quality and EIA. His career has taken him through the Middle East, Hong Kong, China, Malaysia, India, Africa and Europe, advising the private and public sectors and also contributing to European Commission research contracts. He has worked on, managed and directed environmental assessment projects dealing with urban infrastructure, power generation, industrial development, road, rail, aviation and sea-borne transportation and mining. He is currently the air quality practice director at Amec Foster Wheeler.
Professor Simon Caporn, Manchester Metropolitan University

Nitrogen deposition dose – response relationships for habitats

Simon is a Professor in Ecology and Environment at Manchester Metropolitan University. Since 1989 the main focus of his research and teaching has been on the plant ecology of bogs and heathlands, with particular interests in the impacts of air pollution and climate change and restoration of damaged habitats. Simon and colleague Dr Chris Field have long-term manipulation experiments in Wales and Cheshire, running over 20 years, to study the impacts of nitrogen pollution on upland and lowland heathlands. This has enabled them to make valuable contributions to the science and policy debates on nitrogen pollution and its effects on the natural environment.
Rose Grogan, 39 Essex Chambers

Is air quality taken seriously in planning decisions?

Rose is a barrister at 39 Essex Chambers, specialising in planning, environmental and public law. Her recent cases include acting for TfL in the ClientEarth litigation and for local authorities in the challenge to Heathrow expansion (also involving air quality issues). She regularly acts for developers, local authorities and DCLG in planning disputes. Rose was named as "highly recommended" in Legal Week's 'Stars at the Bar' profile of the most promising junior barristers under 10 years and has appeared in Planning Magazine's list of top juniors under 35.
Professor Jonathan Grigg, Queen Mary University of London

Air pollution & children – What we know & what more we need to know?

Jonathan is a professor of Paediatric Respiratory and Environmental Medicine at Queen Mary University of London, and an honorary consultant paediatrician at The Royal London Hospital. His research interests include air pollution and children's health, effects of pollutants on airway cells, and the treatment of paediatric asthma. He was Vice Chair of the Royal College of Physicians' working party on the long term effects of air pollution, and is a member of the committee on the medical effects of air pollutants (COMEAP).
Professor Duncan Laxen, Air Quality Consultants Ltd

Ashdown Forest: Implications of recent legal judgment

Duncan is Managing Director of Air Quality Consultants Ltd. He has over 40 year's experience in air quality management and assessment. Duncan has been a member of the UK Government's Air Quality Expert Group (AQEG) and its Committee on the Medical Effects of Air Pollution. He has been closely involved in developing the technical guidance used for air quality assessments. Duncan has been closely involved in the air quality work to support Wealden Council's approach to protecting the Ashdown Forest SAC from the impact of development-related changes in nitrogen input.
Dr Adrian Phillips, Birmingham City Council

Clean Air – a right or a choice?

Adrian qualified in medicine from Birmingham University in 1985. He spent his formative years in acute hospital medicine, treating many "avoidable illnesses", especially coronary heart disease, lung cancer and chronic lung diseases. Adrian's main public health interests are the interplay between public health and regeneration and how we can best use intelligence until it "hurts". He is curious about how you can apply business quality principles within public services, including those derived from commerce and industry relating to scale and changing behaviour. He believes we also need to learn entrepreneurial skills to tackle stubborn public health issues – "we won't get different results by doing the same things."
Dr Nicola Carslaw, University of York

Indoor air pollution & why it matters

Nicola is a Reader in Air Pollution in the Environment Department at the University of York. She specialises in developing detailed chemical models to understand chemical processing in the atmosphere and indoors. Recent work has focused on the chemical processing that follows cleaning activities, using both surface cleaners and commercial cleaning devices. She has also studied the impact of emissions from material surfaces (such as carpets) and humans indoors. Finally, she is a member of the Department of Health's Committee on the Medical Effects of Air Pollution (COMEAP).
Nick Molden, Emissions Analytics

Can Euro 6 alone be a robust basis for air quality policy?

Nick founded Emissions Analytics in 2011 in order to understand real-world fuel economy and emissions from vehicles. This database is now a platform for analysing and modelling this data, from which are created the EQUA Air Quality Index in Europe and Real MPG in the USA, as well as extensive testing of heavy and light duty commercial vehicles. Nick is a specialist in data analytics, particularly in the automotive market, through his prior work at Oxford Indices Ltd, a data specialist, United Business plc and Haymarket Media Group. He is a graduate of the University of Oxford, with an MA in Philosophy, Politics and Economics.
Professor Frank Kelly, King's College London

Health effects of NO2: do these differ from those associated with PM2.5 exposure & if so, how?

Professor Kelly holds the chair in Environmental Health at King's College London, where he is Director of the Environmental Research Group, Director of the NIHR Health Protection Research Unit on Environmental Hazards and Deputy Director of the MRC-PHE Centre for Environment & Health. He has led studies of the urban airshed within London including the impact of the introduction of London's Congestion Charging Zone and Low Emission Zone. Prof. Kelly provides policy support to the WHO on air pollution issues and he is Chairman of COMEAP the UK's Department of Health's Expert Committee on the Medical Effects of Air Pollutants.
Audrey de Nazelle, Imperial College London

Active travel: Benefits & Trade-offs

Audrey is a lecturer in air pollution management at the Centre for Environmental Policy, Imperial College London. She is an expert in risk assessment and exposure science. Her research is at the intersection of environmental sciences, health behaviour, transportation, and urban planning. Her work aims at guiding decision makers towards health-promoting built environments and policies. It involves novel and holistic approaches to assessing behavioural, environmental and health impacts of urban plans and policies. She holds a PhD and an MS from the University of North Carolina at Chapel Hill in Environmental Sciences and a Maitrise in Mathematics from the University of Paris-VI Pierre et Marie Curie.
---
Exhibiting at Routes to Clean Air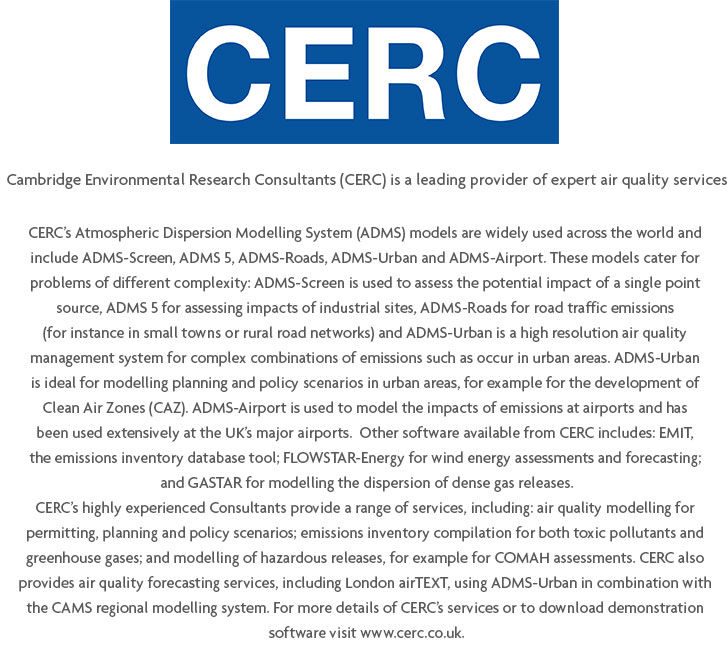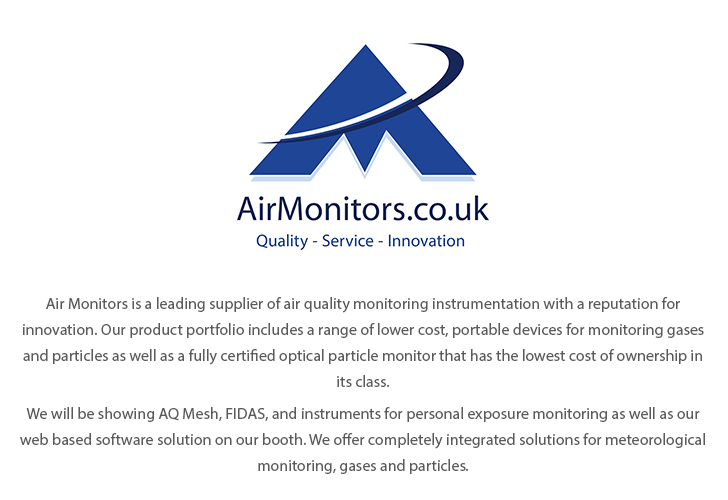 Wanting to Exhibit?
Routes to Clean Air attracts consultants, transport professionals, local authorities and regulators, providing an excellent opportunity for organisations to interact with their target audience of experts and buyers. This conference is for expert practitioners focusing on the knowledge sharing, therefore there is only a limited number of spaces for exhibitors. Benefits of exhibiting:
Listing on the event page on both the IAQM and Institution of Environmental Sciences (IES) websites.
Inclusion in the event marketing featuring in 1 publication and an online listing of the Local Transport Today's Magazine
Promotion on the IAQM and IES Webistes, Twitter and LinkedIn accounts
Inclusion in both digital and printed versions of the delegate pack
Attendance at the conference dinner
Book your place now to avoid disappointment and to maximise your exposure.
---
Holiday Inn Birmingham City Centre
This years conference and conference dinner are being held in the Birmingham Conference & Events Centre which is directly connected to the Holiday Inn Birmingham City Centre. We have negotiated a discounted rate at the Holiday Inn Birmingham City Centre for RTCA 2017 delegates staying in Birmingham. To book a room call +44 (0)121 6346 200 option one and quote discount block code C45