As perhaps the first and only environmentalist to lead a UK bank, Bevis Watts believes that banks are not currently serving the needs of society and they undermine our long-term ability to sustain ourselves. Indeed, environmental professionals and policy-makers may sometimes feel like the financial sector is undermining their efforts. But the UK's current financial system does hold the potential, through adaptation, to be a catalyst for a sustainable future.
Where you spend, save or invest money is a vote for your values. In that sense, money is actually a very powerful form of democracy. Individuals, institutions and businesses can all choose not to invest in fossil fuels or to support the transition to a low-carbon economy. What a bank does with money can have a positive impact on people and the planet.
Developing a more diverse financial ecosystem would grow a sustainable economy to help us meet the targets of the Paris Climate Agreement and Sustainable Development Goals. Triodos Bank demonstrates a model of sustainable banking that uses the intermediary power of finance to benefit people and the planet. They are also 100% transparent about who they lend to – focusing only on organisations that deliver positive environmental, social or cultural change. With the right values banks can be a force for good and affect real positive systemic change in society.
Bevis has had a 20-year career within organisations that have a positive impact on the environment and society in the private, public and voluntary sectors. He was previously Chief Executive of Avon Wildlife Trust and was Head of Business Support at The Waste and Resource Action Programme (WRAP). A fascination with the role of money and using it to stimulate behaviour change or growth in a sustainable economy has been a common thread throughout.
---
About the speaker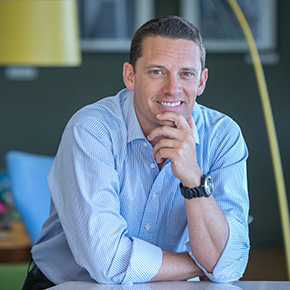 A fascination with the role of money and using it to stimulate behaviour change or growth in a sustainable economy has been a common thread throughout his career.
Bevis holds a PhD in Management Science, is a Chartered Environmentalist, a Member of the Chartered Institute of Wastes Management and a Fellow of the RSA.
He was a Board member of Bristol 2015, the delivery company for Bristol European Green Capital 2015 and was recently appointed to the Bristol Homes Board. Projects and organisations that Bevis has worked for have won the Queen's Award for Sustainable Enterprise, Green Apple Awards, International CSR Excellence Award and FT Sustainable Bank of the Year during his tenure.
He has immense passion and energy for the natural environment and social equality. Wildlife is a keen interest which led him to volunteer on three international marine conservation programmes and establish a small conservation charity in Warwickshire.
Attendance
The Burntwood Lecture provides an opportunity for an eminent speaker to talk on a current, critical and often controversial environmental theme. The invited audience, numbering around 100, are made up of members of the professions, universities and government.
This event is free for IES members and invited guests. We anticipate a lot of interest for this fabulous speaker, so book early to avoid disappointment.
Members are welcome to bring a guest but must register them upon booking.
Register to attend (Password: TheIES)
The evening will commence with a drinks reception and provide ample opportunity to network throughout the event.
The IES aim to provide events, conferences and workshops which are accessible to all. If you anticipate needing any type of assistance to fully participate in this event, please email Rhianna Jarvis at rhianna@the-ies.org or call +44 (0)20 7601 1920 to speak in person
Schedule
18:30 - Registration and drinks reception
19:00 - Welcome
19:10 - The Burntwood Lecture, with Dr Bevis Watts
19:55 - Q&A Session
20:15 - Canapés and drinks reception
21.30 - Close
Sponsor

Exhibitors