DMUG 2018 is the one-day annual conference for users of dispersion models.
This unapologetically technical conference, DMUG, remains the key annual event for experts in this field providing a platform for knowledge exchange, debate and discussion on topical issues.
Are you a consultant engaged in air quality modelling, an environmental regulator, a local authority officer engaged in local air quality review and assessment or an academic or researcher? Then this conference is for you, providing an excellent platform to hear from eminent speakers, network and gain valuable CPD.
Speakers will be examining topical issues in emissions, exposure and dispersion modelling.

Speakers include

The New SCIPUFF Air Dispersion Model, with Comparison Against CALPUFF

Jesse Thé, President at Lakes Environmental
Professor Jesse Thé, PhD, P.Eng, is the President of Lakes Environmental Software. He has over 25 years experience in Computational Fluid Dynamics (CFD) and environmental simulations. Dr Thé is the main author of AERMOD View, CALPUFF View, SCIPUFF View, IRAP View, and Emissions View, among others. He consults for regulatory agencies in Canada, the USA, and abroad on topics related to complex air modeling projects. He is a Professor at the University of Waterloo, and has authored commercial software, co-authored technical environmental books, is an Executive Editor of the Elsevier Journal of ENERGY, and the Editor-in-Chief of ENN.Com (the largest environmental news network site in the internet). Dr. Jesse Thé is a great public speaker, who has received outstanding reviews from those attending his courses.
Prognostic Meteorological Models and Their Use in Dispersion Modelling

Arun Kanchan, Director at Trinity Consultants
Arun has 28 years of experience in the air quality consulting field. He ran his first dispersion model (ISCST3) in 1990 and has progressively gained experience in stationary source models such as AERMOD and CALPUFF, mobile source models such as CAL3QHC, MOBILE4, and IVE. Working closely with Trinity's BREEZE group, Mr. Kanchan has used meteorological models such as MM5 and WRF on several complex projects.

He currently serves as Director of International Operations for Trinity Consultants, Inc. (a Dallas, Texas-headquarter environmental consulting firm). Based out of London, Mr. Kanchan oversees projects, contracts, and client relations for the international division of the firm. Previously, he was Regional Director for Trinity's operations in the Middle-East. His work includes air quality permitting, air quality modelling, agency negotiations, due-diligence audits, GHG emissions inventories, regulatory compliance analyses, evaluation and specification of air pollution control equipment, continuous emission monitoring, and the development of custom application software for environmental compliance tracking.
Comparison of Wind Tunnel and CFD Modelling for Nearfield Dispersion from an Exhaust Stack

Ruth Shilston, Senior Engineer and Project Manager at RWDI
Ruth is a member of RWDI's Building Science team. She specialises in both computational and physical modelling of climatic flows around buildings. She regularly undertakes wind and exhaust re-entrainment assessments to develop the design of buildings and spaces so that they are suitable for their climate and comfortable for people. In addition, she ensures that projects comply with UK and global planning regulations. Recently, Ruth along with others at RWDI undertook a project to specifically look at the comparative use of wind tunnel testing and computational modelling to assess pedestrian wind comfort and safety within the UK planning context. The output from this work will be a series of guidelines published by the City of London. In this meeting Ruth, will talk about a current RWDI project which compares the use of computational modelling and wind tunnel testing to evaluate the nearfield dispersion from rooftop stacks. Ruth joined RWDI in 2014, having spent 8 years working in Arup's Building Physics Team. She has a First Class MEng degree in Engineering Design from Bristol University and is a Chartered Engineer with the IMechE.



Use of the German Weather Services KLAM Model to Investigate the Cold Air Drainage Flow in Valley Area for Regulatory Assessment

Ji Ping Shi, Senior Technical Specialist at Natural Resources Wales
Ji Ping Shi has worked in the field of air quality over twenty years. Ji Ping received his PhD degree in Environmental Health at the University of Birmingham in 1996, and since then have worked as a Research Fellow at Birmingham University, a Technical Specialist at Environment Agency and currently he heads an Air Quality Modelling and Risk Assessment team in Natural Resources Wales. Ji Ping has interest in ultrafine particles in diesel emissions in the atmosphere, regulatory modelling and risk assessment. Ji Ping is a Fellow of the Institution of Environmental Sciences.
Air Quality Assessments for Environmental Permit Applications

Sofia Girnary, Senior Advisor, Air Quality Modelling and Assessment Unit at Environment Agency
Sofia Girnary is a Senior Advisor within the Environment Agency's Air Quality Modelling and Assessment Unit (AQMAU), where she has worked since 2013. AQMAU is the Environment Agency's national focus of expertise on predictive modelling and assessment for air quality and noise, providing both leadership and operational support to internal and external stakeholders. The team helps to ensure that air quality modelling and assessments for permit applications, compliance, enforcement and incident investigations are consistent, of a high standard and based on sound science. Sofia graduated from the University of Reading with an MRes in Earth and Atmospheric Science in 2000. Prior to joining the Environment Agency, Sofia spent 4 years at CERC and 7 years delivering air quality, energy and environment projects at sustainable transport consultancy Transport Travel Research Ltd (TTR).
Source Terms and Model Sensitivity

Catheryn Price, Senior Consultant at CERC
Catheryn is a Senior Consultant at CERC, where she has twelve years of experience, covering a diverse range of dispersion modelling projects, including industrial, transport and emergency release applications. As well as carrying out consultancy, she's involved in research projects, provides technical support as part of CERC's helpdesk for their range of dispersion models, and is an experienced trainer. Catheryn has an MSci in Chemistry and Environmental Science and a PhD in urban tracer dispersion.
Modelling the Deposition of Pollutants on Habitats

David Fowler, Centre for Ecology and Hydrology
His first degree from the University of Nottingham in 1972 was in Environmental Physics, following which he moved to the Atomic Energy Research Establishment at Harwell for his PhD research on the dry deposition of sulphur dioxide.

In 1975, he joined the NERC Institute of Terrestrial Ecology in Edinburgh. The research at ITE began with Acid rain, investigating the sources, fate and effects of acidic pollutants in Europe and building a research group and has grown into related subjects including ozone, atmospheric aerosols and the effects of pollutants on ecosystems. The Research group has grown to 40 scientists and works extensively in the Global pollution hotspots of China, India and also works on the issues of climate change, specialising on measurements of emissions of greenhouse gases and the effects of land use change on biogeochemical cycles.

He is an Honorary Professor of Environmental Physics at the University of Nottingham and was elected to the Royal Society of Edinburgh in 1999, the Royal Society of London in 2002 and was awarded a CBE for his research in Atmospheric Science in 2005.
Treatment of Uncertainty in Models

Alison Tomlin, Professor at University of Leeds
Alison is Professor of Environmental Modelling in the School of Chemical and Process Engineering at the University of Leeds. She graduated from the University of Leeds with a BSc in Mathematics and the History and Philosophy of Science and a PhD from the School of Chemistry. She pursued post-doctoral research at the Universities of Leeds and Princeton before joining the engineering faculty at Leeds. Her research interests cover a range of topics from the combustion of alternative fuels, to the air quality impacts of combustion, urban air pollution and dispersion and city wide assessments of low carbon renewable potential. The development of high resolution, detailed models underlies her work often involving reactive flows in turbulent environments. She has a particular interest in the development of methods for tracking uncertainties within model predictions. She has led the development of methods for the global sensitivity analysis of models as well as freely available software tools for the general application of such methods. She has studied the sources of predictive uncertainty in models of alternative fuel oxidation, the reactive dispersion of pollutants such as NO2 and wind energy resource predictions.
Modelling Street Canyons: Comparison of ADMS-Roads and CFD Modelling

Austin Cogan, Senior Consultants at Air Quality Consultants
Austin has over nine years' experience in environmental sciences, is a Senior Consultant with AQC and has over five years' experience in the fields of air quality modelling, monitoring and assessment, having been involved in over 200 projects. Prior to this, he studied at the University of Leicester, gaining two years' experience of scientific instrument design and spent four years' pioneering research in satellite observations of carbon dioxide, including data validation, model comparisons, bias correction and software development. He has since been involved in air quality, odour and climate change assessments of residential and commercial developments, road schemes, airports, power stations, waste management processes, and industrial processes. Dr Cogan has also been involved in the analysis and interpretation of air quality data and the preparation of review and assessment reports for local authorities. He has also undertaken a number of large-scale modelling projects for local authorities investigating the impacts of action plan measures and Local Plan development, using the outputs from microsimulation models to assess the air quality impacts at relevant locations. Dr Cogan has published seven scientific papers and given numerous presentations at conferences.
Treatment of Uncertainty in Models

Ben Marner Technical Director at Air Quality Consultants
Ben is the Technical Director at Air Quality Consultants Ltd. His PhD was in atmospheric chemistry, and he has 20 years' experience in the field of air quality. He has been responsible for air quality and greenhouse gas assessments of road schemes, rail schemes, airports, power stations, waste incinerators, commercial developments and residential developments in the UK and abroad. He has specific experience in the application of dispersion models and has contributed to the development of modelling best practices. He has provided public inquiry expert witness services, as well as support and advice to Defra, the Highways Agency, the Environment Agency, Transport Scotland, Transport for London, the Airports Commission, and numerous local authorities. Ben is currently a member of Defra's Network of Evidence Experts and of its Air Quality Expert Group.

Advanced Gaussian Model or CFD?

Rosie Davies, Environmental Consultant at Arup
Rosie is a consultant with the air quality team at Arup. She is involved in air quality monitoring and modelling, specialising in atmospheric dispersion modelling for major infrastructure projects such as airports. She enjoys research having undertaken hydrological mathematical modelling, density flow and fugitive gas emissions projects before joining Arup. She was a contributing author to the recently accepted paper "Assessing fugitive emissions of CH4 from high-pressure gas pipelines in the UK" from her MSci in Geoscience (Geophysics with Geology).
Air Quality Modelling of New and Emerging Vehicle Technologies – What Can They Deliver in Scotland?

Scott Hamilton, Principal Consultant and Technical Lead- Air Pollution Modelling at Ricardo
Scott has a PhD in environmental engineering and is currently the Air Pollution Specialist and Technical Lead in Ricardo's team of air quality modelling scientists. In recent years he has been involved in running custom emissions and dispersion pollution models in large cities around the world at high spatial resolution. He is currently writing python code to control urban air quality models. He is a keen collector of acronyms having worked with the usual dispersion modelling tools (AERMOD, ADMS, CALPUFF, HYSPLIT, OpenFOAM CFD, WRF-Chem), meteorological modelling code (WRF) and USEPA processors like MMIF and CALWRF.

Scott is a programmer and data scientist, mainly writing programs that automate emissions, meteorological and dispersion modelling. He has written several GUI driven python programs to calculate vehicle emissions, automate met data gathering and processing in AERMET, run models in AERMOD and process their outputs. Scott is currently the lead developer of Ricardo's RapidAIR platform. He was co-nominated with Trudi Hannah (Glasgow School of Art) for the Kantar Information Is Beautiful Award 2016- for a physical dispersion model of Glasgow with concentration isopleths made from wood and acrylic.
Cost
| | |
| --- | --- |
| IAQM Member standard | £150 |
| Non-member standard | £180 |
| Local Authority | £130 |
| Graduate* | £90 |
*Applicable to those who graduated after January 2017, evidence of graduation date will be requested upon booking
Our sponsor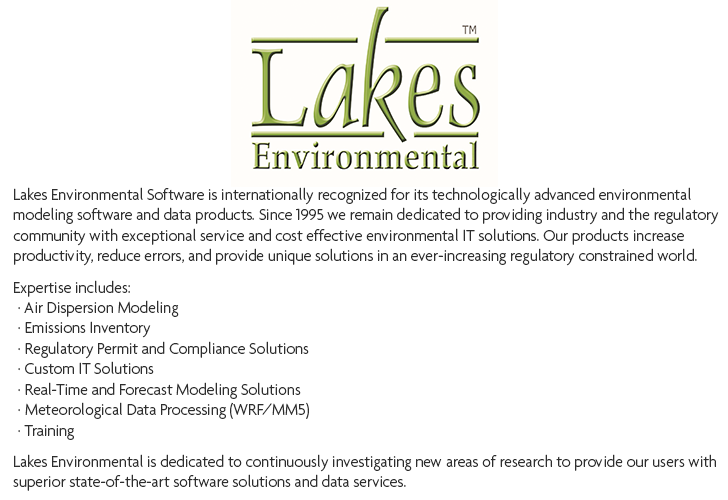 Sponsorship
Sponsoring DMUG 2018 provides you with an excellent opportunity to connect with respected members of the environmental sector, to build brand awareness and show your company's support and affiliation for the air quality sector.
Our events reach many key audience segments and provide an engaging platform for you to reach clients and potential employees.
If you are interested in joining Lakes Environmnetal as a sponsor at this annual conference please contact Rhianna for more details +44 (0)207 601 1920 or complete the booking form.
Exhibiting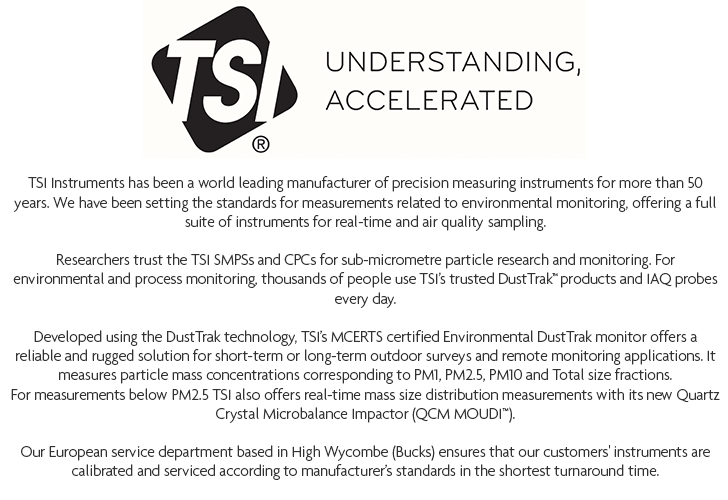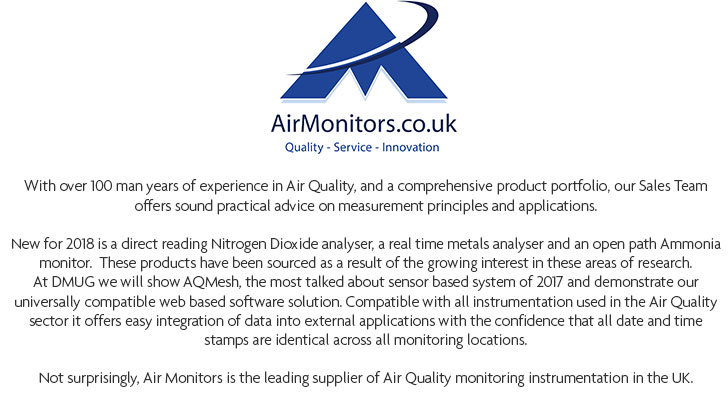 ​
The IES and IAQM aim to provide events, conferences and workshops which are accessible to all. If you anticipate needing any type of assistance to fully participate in this event, please email Rhianna Jarvis or call +44 (0)20 7601 1920 to speak in person.