This webinar will introduce some of the FREE services that CEE provides to evidence users and decision makers in the environmental sector. Areas covered will include the importance of evidence synthesis in setting the scene for more efficient and effective further funding, using CEE standards for commissioning high quality evidence syntheses, interpreting evidence, internal use of CEE guidance, training resources and using the CEE database of evidence reviews (CEEDER).
CEEDER is a freely accessible online database of around 2000 published reviews of evidence. Since 2018 CEEDER has been continuously updated by CEE volunteers, with the objective of providing rapid access to available evidence to inform user decision-making on the needs for further internal or commissioned evidence production. The second part of the webinar will demonstrate how users can access and interpret evidence from CEEDER, and how organisations can contribute to its future development.
Overall, using CEEDER to find and use systematic maps and reviews before commissioning new research can help decision makers make better use of their resources, ensure the quality of the research they fund, and improve their decision-making processes.

---
Our Speakers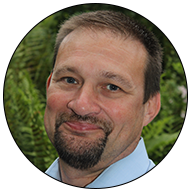 Andrew Pullin, Chief Executive Officer, CEE
Andrew was an early advocate for evidence-based practice in environmental management and policy, writing extensively on the subject, and co-founded the Collaboration for Environmental Evidence (CEE) as a global not-for-profit in 2008. He was Chair of the CEE Board of Trustees until the end of 2017 and is now Chief Executive Officer. Currently Emeritus Professor of Evidence-Based Conservation at Bangor University, Andrew is also Editor-in-Chief of the CEE Journal 'Environmental Evidence'.
He has served as President of the European Section of the Society for Conservation Biology and as Vice-President of the British Ecological Society. He has also co-authored over 25 CEE Evidence Syntheses.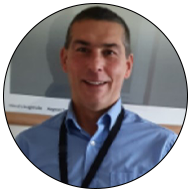 Dave Stone, Chief Scientist, Joint Nature Conservation Committee
Dave is Chief Scientist for the Joint Nature Conservation Committee, a Fellow of IES, and trustee of the Collaboration for Environmental Evidence. Dave has been an advocate for evidence-led decision making within the environmental sphere for over twenty years. He has driven the use of evidence reviews to underpin policy and practice in UK nature conservation, making the most of available knowledge to make a real difference for nature.
His work also includes the development of public health guidance and he is a member of the expert advisory panel to the UK National Institute for Health and Clinical Excellence (NICE). Dave is a trained ecologist but describes himself more as an interdisciplinary scientist with research interests in ecology, human health, and public policy.