Environmental scientists are at the forefront of delivering transformative change for the benefit of our environment and society. Ensuring the environmental workforce is equipped with the skills and opportunities to deliver solutions to the interlinked crises facing our environment is imperative. The workforce must also diversify to ensure that it is representative of the society it serves and is equipped to implement solutions in a just way.
This interactive event is the fifth of our horizon scanning discussions for the Future of ES23 foresight project, bringing together discussions from throughout our final themes, the workforce and the job. Participants will have the chance to hear presentations on diversity in the environmental sciences and the role of professional bodies in supporting the careers of environmental professionals in an ever-changing professional landscape.
Attendees will also have a chance to feed in their views during a group horizon scanning discussion, reflecting on how the environmental workforce needs to change in response to the challenges facing our environment and what this means for the day-to-day jobs of environmental scientists.
---
Agenda
Introduction (12:00 - 12:10)
Presentation: Diversity and the environmental sciences (12:10 - 12:25)
Presentation: Supporting the careers of environmental scientists (12:25 - 12:40)
Breakout discussions for participants (12:40 - 13:00)
Plenary (13:00 - 13:15)
Summary and close (13:15 - 13:30)

---
Speakers
Meg Baker, Students Organising for Sustainability - UK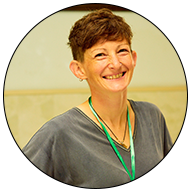 Meg is Co-director of Inclusion and Climate Justice at Students Organising for Sustainability – UK (SOS-UK) and Managing Director of SOS-International. As co-director of inclusion and climate justice, Meg leads on work at SOS-UK focussed on transforming the environment and climate sector, and the education pathways which feed into this, to celebrate diversity and to be inclusive spaces for all.

Previously, working as Interim Director of Education for SOS-UK, Meg oversaw SOS-UKs education work, programmes and campaigns. This involved working across the student movement and partner organisations to reform the education sector by enhancing the embedding of learning for sustainability for all students, at all levels of study, in the UK and internationally.

Meg is a strong advocate for youth voice and delivering on a just and fair future for all, in which everyone and all of nature can flourish.
Adam Donnan, Institution of Environmental Sciences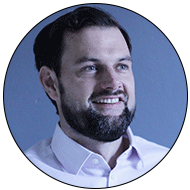 Adam has worked for the IES in various roles since 2006. In 2013, he was made the organisation's first CEO. Adam is the Chair of the Science Council. He also Chairs the Technical Pathways Programme Board, which oversees a project to engage the science community with technical education.
Past roles include a secondment as Interim CEO of the Society for the Environment (2014-15), Vice President of the European Network of Environmental Professionals (ENEP) (2013-16), director of SiLC, and a non-Executive Director of Change Agents UK (2011-16). He was the 2014 Young Leader of the Year at the Association Awards UK. He holds an MBA and a BA History, is a Chartered Environmentalist, and has a passion for long distance running.