Join us for our 2022 virtual Annual General Meeting (AGM) and celebrate 20 years of the IAQM and all the things the organisation has done to champion professionalism and sound science in the air quality sector.
You will also have the opportunity to hear about the IAQM's strategic direction, activities over the past year, and welcome your new Committee members!
The AGM will be followed by a keynote speech from Prof. Helen ApSimon:
An integrated approach to improving air quality
Solving air pollution problems requires a multi-faceted approach from understanding the causes, atmospheric dispersal and effects, to producing effective and implement effective action plans which will deliver improvement. This will be illustrated drawing on the work of the UN ECE Convention in addressing transboundary air pollution, and complementary work at the national level in developing post Brexit UK policy and the new Environment Act. In both these contexts "integrated assessment modelling" has been used to bring together projected emissions, atmospheric dispersion, and impacts on human health and the natural environment; and consider potential abatement options and their costs in order to explore cost-effective strategies for improvement of air quality, and what is achievable. This requires coordinated action from international protocols at a European scale, to measures are enacted at national and city scales. Increasingly the boundaries have to be extended to wider considerations and synergies with climate and transport policies, with net zero scenarios to 2050 and behavioural change.
And there are always uncertainties and surprises around the corner to allow for!
Event schedule
14:30: AGM, including update from IAQM Chair Christine McHugh
14:50: 20 years of IAQM, IAQM President Prof Bernard Fisher
15:00: Keynote speech from Prof. Helen ApSimon
15:40: Discussion
16:00: Plenary and close
---
Our speaker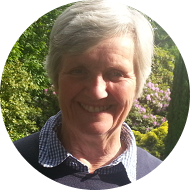 Helen ApSimon is Professor of Air Pollution Studies at Imperial College London. Her research in air pollution developed from modelling studies of nuclear accidents, and diversified into international issues such as acid rain, and air pollution problems in Eastern Europe. She has worked extensively for Task Forces under the UN ECE Convention on Long-Range Transboundary Air Pollution, undertaking modelling and assessment of cost-effective strategies to reduce acidification, eutrophication, excess tropospheric ozone, and fine particulate concentrations. This has led to the Integrated Assessment Unit in the Centre for Environmental Policy, investigating future scenarios for emissions of atmospheric pollutants, atmospheric dispersion and mapping of atmospheric concentrations and deposition, impacts on human health and ecosystems; and costs and benefits of potential air pollution mitigation strategies taking account of simultaneous implications for climate policies. She also has strong interests in urban air pollution, particularly in London, where she co-founded the APRIL (Air Pollution Research In London) network and chairs the subgroup on emissions, modelling and measurements. She has been a member of numerous expert groups and committees, including the Airborne Particles Expert Group, the National Expert Group on Transboundary Air Pollution, and the Air Quality Expert Group of DEFRA. She has recently joined the expert panel of the Airports Commission. Her work is highly interdisciplinary, linking science and policy development.
Tickets
| | |
| --- | --- |
| IAQM member | Free |
| Standard | £25 |
The project office will be in touch to arrange payment once you have registered.