Discover the latest insights into air pollution and childhood exposure at the upcoming IAQM forum.
Our expert panel of speakers will share the latest insights and developments. They will highlight the risks and identify effective solutions. The day will end with a discussion panel featuring questions from attendees, you'll have the chance to engage with the experts and contribute to the conversation.
Be a part of the conversation and help shape the future of air quality in schools and childhood exposure.
Presentations
Tackling Air Pollution at School - Paul Linden, Professor, University of Cambridge
Impact of air pollution on children's health - Dr Abigail Whitehouse, Senior Clinical Lecturer, Queen Mary University of London

Our speakers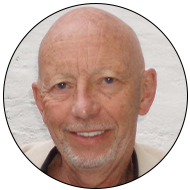 Paul Linden, Professor, University of Cambridge
Paul is Director of Research and the GI Taylor Professor Emeritus of Fluid Mechanics in the Department of Applied Mathematics and Theoretical Physics, University of Cambridge. Paul is a fluid dynamicist and his research is concerned with fluid flow in the environment and in industry. He uses laboratory experiments and theoretical models to elucidate the relevant physical processes underlying these flows and to provide predictions of their properties that can be applied in practice.
He currently leads a NERC Network on Tackling Air Pollution at School (TAPAS) and a project on Covid-19 transmission in schools (CO-TRACE). He led the Royal Society RAMP programme on airborne transmission of Covid in 2020. He is a Fellow of the American Physical Society, the Royal Meteorological Society, Academia Europaea, the Institute of Mathematics and its Applications, and the Royal Society.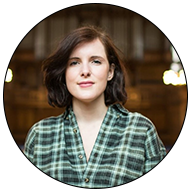 Dr Rhys Archer, Research Fellow, Stockholm Environment Institute at The University of York
Dr Rhys Archer is a Research Fellow and Citizen Science Research group coordinator at the Stockholm Environment Institute at The University of York and holds a PhD in Materials Engineering from The University of Manchester. Her research interests include participatory approaches to STEM research, particularly around sustainability and sustainable materials engineering.
She works on the SAMHE (Schools Air quality Monitoring for Health and Education) project which involves the co-design of the SAMHE webapp with schools to monitor classroom air quality. Rhys also has keen interest and expertise in leading outreach and public engagement, and as a result was awarded the Robert Perrin Medal in 2020 "For outstanding and sustained commitment to outreach activity in Materials Science and Technology targeted at 11-19 students" from the Institute of Materials, Minerals, and Mining.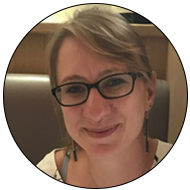 Dr Abigail Whitehouse, Senior Clinical Lecturer in Childrens Environmental Health and Honorary Consultant in Paediatric Respiratory Medicine, Queen Mary University of London
Dr Whitehouse is a clinical academic respiratory children's doctor working in East London. She completed her PhD on the immune cell impacts of air pollution exposure on healthy children. She works at Queen Mary University of London within the Centre for Genomics and Child Health and clinically at the Royal London Hospital.
Her current research activities include setting up the new Children's Environmental Health service at the Royal London and innovative trial work in both pre-school wheeze and asthma interventions in primary and secondary care. She supervises PhD, MSc and undergraduate students with research and clinical activities. Her clinical work encompasses all paediatric lung conditions with a focus on asthma and wheeze. Abigail also works with a variety of community, charity and young persons groups on air pollution health effects, and optimising asthma care in socially deprived settings.