The nature of air pollution is set to change rapidly in the next few years as a result of new drivers such as Net Zero, altering behaviours, emissions, exposure, and impacts. The new drivers and changes cause pressures on air quality, giving rise to new areas for research and regulation. The Environment Agency's air quality assessment work increasingly involves diffuse, multiple pollution sources in urban and suburban environments, rather than discrete emissions from high stacks that disperse over rural environments. Increasingly, policies and regulation are based on population-averaged exposures as well as peak concentration levels. The Agency's assessment capability must adapt to take such changes into account. As the challenges evolve so too does technology. New methods emerge and previously experimental approaches become mainstream and commercially available.
As part of its ongoing horizon scanning programme, the Environment Agency commissioned two projects from leading consultancies. The first, led by Aether, looked at the drivers and changes likely to impact on the Agency's work over the coming decades. The second, a joint project between Air Quality Consultants and CERC assessed the developing approaches and technologies around modelling and monitoring, the prospects for integrating these. This webinar will present the findings from these two projects in the context of the Agency's wider programme of horizon scanning and innovation.
---
Our speakers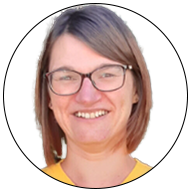 Pippa Douglas, Senior Specialist Air Quality Scientist, Chief Scientist's Group at the Environment Agency
Pippa Douglas is a Senior Specialist Air Quality Scientist within Chief Scientist's Group at the Environment Agency, and an honaray senior lecturer at the University of Leicester. She has expertise in exposure assessment (dispersion modelling, GIS, and biomonitoring), environmental epidemiology, and health impacts of air quality, with a focus on air quality, specialising in BioPM (bioaerosols) and other 'non criteria' air components. Previouly she worked at the UK Health Security Agency (UKHSA), working on air quality research (specialising in bioaerosols, microplastics, science communication and knowledge mobilisation), and in an incident preparedness and response capacity. Prior to that she was a research fellow at the National Heart and Lung Institute, and a research associate at the Small Area Health Statistics Unit, both at Imperial College London.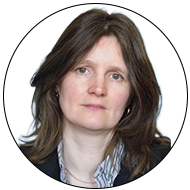 Dr Jenny Stocker, Associate director in research, Cambridge Environmental Research Consultants
Dr Jenny Stocker is an associate director in research at Cambridge Environmental Research Consultants. She manages a team working on a range of research and development projects on air pollutant emissions, atmospheric dispersion modelling and related aspects of air flow and chemistry. Her work involves the comparison of modelled parameters against measurements, with the aim of demonstrating model performance, and identifying areas for improvement. Jenny has collaborated with multiple university departments and government organisations in the UK and overseas, and is co-author of over 45 peer-reviewed articles.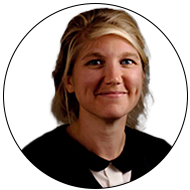 Frances Marshall, Principal Consultant, AQC
Frances Marshall is a Principal Consultant at AQC with extensive experience working in air quality consultancy and a strong scientific background. Prior to joining AQC, Frances completed her PhD and undergraduate MSci in Chemistry at the University of Bristol, which also included a year studying in Salamanca, Spain. Her broad experience includes technical dispersion modelling, data processing and analysis, air quality monitoring programmes, and communication of technical information. She has also organised and facilitated numerous technical workshops, a skill she put to use in the Environment Agency's Monitoring and Model Integration project, which she led alongside Jenny Stocker from CERC. Her other projects have ranged in scale, from small residential developments to Local Plans and Environmental Impact Assessments (EIA).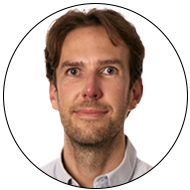 Richard Claxton, Principal Consultant, Aether
Richard Claxton is a Principal Consultant at Aether specialising in emission inventories, policies and measures, air quality assessments and local air quality management. Richard is a qualified reviewer for greenhouse gas inventories under the UNFCCC and works with several national government teams to improve their data and reporting on both air pollutants and GHGs. Richard has managed and completed capacity building projects across Europe, Africa and the Caribbean in relation to the development of emissions data and reporting frameworks. He has contributed to the development of the EMEP/EEA air pollutant emission inventory guidebook and has worked on several outputs under the UK National Atmospheric Emissions Inventory. He was previously seconded to Defra where he worked as part of the air quality evidence team.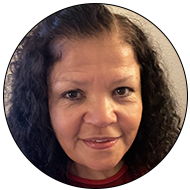 Vera Barbosa, Advisor, National Appraisal Unit of the Environment Agency Operations Catchment Services
Vera Barbosa is an Advisor at the National Appraisal Unit of the Environment Agency Operations Catchment Services. She has expertise in technologies for cleaning air and wastewater streams and experience in advising on air quality related to agricultural and wastewater odorous emissions to air, as well as water quality and flood risk management. She was the project manager for the Drivers and Changes and the Monitoring, Modelling and Integration projects. Previously she worked as a content editor for CAB Abstracts database; she was a Research Scientist for Rothamsted Research and a Research Fellow at Rhodes University, South Africa, where she carried a research project on biotechnologies for cleaning precious metals refinery wastewaters.