This is a period of huge change and uncertainty when it comes to future farm and related environment policy. Whilst there is a new Agriculture Bill and Environment Bill in development – the former almost done, the latter woefully delayed - the regulations, support schemes, advice and wider package of farm policy are still being formed. This leaves a lot of unknowns on the capacity of UK government to adequately support farmers in protecting the environment as they manage the land, provide a strong regulatory baseline and enforcement and ensure the wider environmental challenges are being tackled including the climate emergency and nature crisis.
This webinar will explore where we got to in terms of the English Environmental land Management scheme and cover a bit of Vicki's experience of being a stakeholder over the past 2 years or more. She will explore how this sits in terms of other developments and where the gaps still lie for ensuring environmental protection in England.
---
Our speaker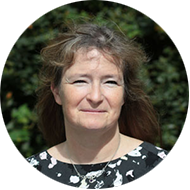 Vicki Hird MSC FRES is an award winning author, expert, strategist and senior manager who has been working on environment, food and farming issues for almost 30 years. As part- time Head of Sustainable Farming at Sustain, Vicki manages the farm policy and related campaigning and provides comment and guidance on these issues. Prior to this role, she was director of Campaigns and Policy At War on Want.
Previously she was the Senior Campaigner heading up the Land use, Food and Water Programme for Friends of the Earth and Policy Director of Sustain. She was Policy Director of Sustain, 1999 – 2004 and has been an expert consultant for NGOs and institutions (including for RSPB, WSPA, The Sustainable Development Commission, Greenpeace). She has launched many major food and environment campaigns, from local to global in scope, has blogged frequently and published numerous reports and articles on the sustainability of food systems and published Perfectly Safe to Eat? (Women's Press 2000). She has an academic background in pest management and is a Fellow of the Royal Entomological Society, is on the board of Pesticides Action Network and Eating Better and has sat on numerous government advisory groups over the years. She also runs an independent consultancy undertaking campaigning and research.
Our webinars are free for all to attend. With the speakers permission each episode will be recorded and added to our YouTube channel for you to view after the event. Please subscribe to our YouTube channel to view these episodes and make sure you do not miss any new episodes.