This talk will discuss estimates, made by the speaker, of the number of premature deaths per year in the UK. It will look at those associated with secondary ambient air concentrations of ammonia, sulphur and nitrogen oxides etc derived from various primary emissions in Europe over the period 1970 to 2030. Source receptor relationships linking national emissions and PM 2.5 particle concentrations, which are the main health concern, are available from the results of the international EMEP​ programme, which makes use of advanced air quality modelling. The major limitations of the model arise in its treatment of the so-called "local contribution" and "non-linearity". Both factors have been problems for modellers since EMEP began in the late 1970s, and the issues around them will be explained.
A screening calculation has been undertaken to adjust the estimates for the local contribution and to include the health damage associated with gaseous nitrogen dioxide. The results allow one to gain a perspective on the trend in health damage following significant changes in emissions over the past 50 years. One can speculate about the benefits of measures, such as which kind of emission should be the focus of control in Europe under the Gothenburg Protocol, and the number of lives saved by the recently introduced Ultra Low Emission Zone in London.
---
About the speaker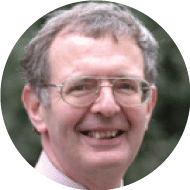 Bernard Fisher is an environmental modeller with nearly 40 years of research experience in air quality modelling. His career started in the power industry where he worked on acid rain. Between 1994 and 2000 he was Professor of Environmental Modelling at the University of Greenwich working on air quality management. Since joining the Environment Agency in 2000 he has been involved with the evaluation and use of environmental models with emphasis on air quality. He is a visiting professor at the University of Hertfordshire and a former Chair of the IAQM. He was elected the Institute's first President in 2019.