In recent years there has been a surge in recognition of the positive impact behavioural science can have to help reduce the demand for a range of endangered species products; including rhino horn, tiger bone, elephant ivory, pangolin scales and more. Gayle will introduce some of the theoretical foundation underpinning this innovative work, as well as the activities being conducted in various parts of Asia and the impact so far, including success factors, lessons learned and next steps. Gayle will also introduce some of the support being provided through a suite of services to the 'Social and Behavioural Change Communications Community of Practice', which she hopes many IES Members will be enticed to sign-up for as a result.
---
About the speaker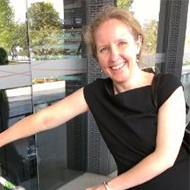 Gayle has worked at TRAFFIC, an international NGO focused on wildlife trade, since 2011. She leads a portfolio of work there on Social and Behavioural Change Communications (SBCC), applying behavioural science for conservation impact. Projects include those aiming to combat wildlife crime and promote responsible /sustainable consumption of wildlife products. Activities include convening an international 'Community of Practice' with 300+ members, united by their stake, passion, interest or mandate in using behaviour change to reduce the demand for illegal wildlife products.
Gayle moved into the conservation sector after 10 years working with sustainable development NGOs such as Forum for the Future. As a Behaviour Change Programme Director she focused on initiatives promoting sustainable energy and water consumption amongst householders and businesses, broader aspects of environmental management and healthy lifestyles, and on securing community engagement in citizen science projects monitoring noise and air quality and tackling inequalities.
Prior to this Gayle worked as an Assistant on a DFID funded centre on communicable disease control, based at the London School of Hygiene and Tropical Medicine.
Gayle is also a freelance writer and journalist and has completed training in Trauma Management and Emergency Medicine in Wilderness Environments with the British Red Cross. Gayle loves all things to do with the outdoors and has completed various fundraising challenges including trekking to Everest Base Camp, cycling from London to Paris, and walking from Glasgow to Inverness to raise funds for charities such as the Mines Advisory Group and Friends of the Earth. She is also a former IES Council Member.
This webinar is free to join and open to both members and non-members of the IES.