By 2030 the capital's population is set to reach 10 million and its transport system must be able to meet this demand. Crossrail is delivering a new railway to add 10% to central London's rail capacity and to help maintain London's place as a global city. When complete, the Elizabeth line will offer a high frequency, high capacity service linking 41 stations over 100 kilometers from Reading and Heathrow in the west to Shenfield and Abbey Wood in the east. It will transform travel in London and the South East. Crossrail is a hybrid bill scheme which means that the powers and deemed planning permission to construct Crossrail are conferred by an act of Parliament, the Crossrail Act 2008.
This webinar will review the significant environmental impacts and challenges identified in the environmental statement submitted as part of the authorisation process, trace some of the outcomes through the delivery phase and discuss lessons learned in doing so.
---
About the speaker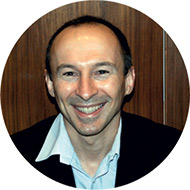 After 13 years in environmental and sustainability consulting Rob joined Crossrail in 2003 as part of the team responsible for delivering the environmental statement (ES) that was deposited along with the Crossrail Bill to Parliament in 2005. After submission of the ES he was responsible for the production of further volumes, for negotiating several key elements of the Crossrail Environmental Minimum Requirements (EMR) and was the co-author of Crossrail's Sustainability Strategy. He has been the Head of Sustainability and Consents at Crossrail for 9 years and, amongst other things, has been responsible for managing the teams obtaining planning, traffic and environmental consents to carry out the works, the environmental management of the works, assuring compliance with the EMR and coordinating Crossrail's delivery of the Sustainability Strategy.