Landing on Mars is one of the most challenging goals in planetary science. Understanding the Martian environment is crucial to how lander and rover missions are designed. This webinar will cover details of the Martian environment pertinent to mission success, and how understanding those details informs landing site selection from a logistical and scientific perspective. From atmospheric science to engineering, and 3D modelling to geochemistry, we will cover what makes a mission to Mars, and what can go wrong.
---
About the speaker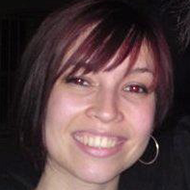 Jacqueline Campbell is a PhD student at UCL's Mullard Space Science Laboratory, currently researching dynamic features on the Martian surface to look for signs of habitability. She studied Earth and Ocean Science BSc at the University of Brighton, graduating in 2016. Jacqueline has been lucky enough to present her research all around the world, including at NASA and ESA. She is a mature student, having started her studies in her 30s, following a ten-year career as a train driver for London Underground, and several years as a support worker for autistic people. Jacqueline is keen on science outreach, especially for young people, and the promotion of equality and diversity in STEM.
This webinar is free to join and open to both members and non-members of the IES.