This webinar will introduce the NATURE Tool as a means to assess natural capital impacts as part of Environmental Impact Assessments (EIA) in the UK. The new tool, which was first released in summer 2021, helps to identify and measure what nature and natural assets (natural capital) do for people and business. This acts as a supplement to biodiversity assessments to help achieve environmental net gains.

The free to use NATURE Tool quickly assesses 17 ecosystem services plus physical and mental health benefits through a scoring system indicating both the direction and magnitude of project impacts. The tool was co-developed by WSP together with more than 30 built environment organisations – a tool developed by the industry, for the industry and a potential game-changer for the built environment sector's response to nature and climate concerns. For more information about the NATURE Tool visit the website.
---
Our speaker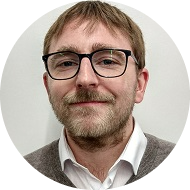 Oliver Hoelzinger has a background in ecological economics and specialises in the assessment and valuation of natural capital and ecosystem services. He offers policy advice on implementing the natural capital approach and develops and applies practical tools to solve crucial questions, such as how development can deliver environmental net gains. Oliver led the development of the NATURE Tool. In 2021, Oliver successfully completed his PhD at the University of Birmingham with a focus on natural capital valuation tools and how they can effectively inform decision-making.