Glass is an ancient material over 5000 years old, its infinitely remeltable nature means that it is likely that it has been recycled for almost as long as it has been manufactured. Increasing recycling rates is one of the most effective ways to reduce the environmental footprint of glass manufacturing, however this will only go so far to achieve carbon reduction targets.
Through a series of case studies from current and recent projects, this webinar will look at how glass manufacturing can contribute to a sustainable economy. Topics discussed will include the use of alternative fuels, substitution of quarried raw materials for secondary raw-materials produced from other industries waste and new product design to increase circular business models.
---
Our speaker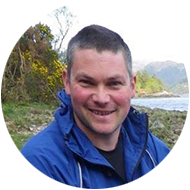 Chris Holcroft, Principal Technologist, Technology Development Lead and Glass Technology Services (GTS), is a member of the GTS project team, managing and participating in a wide variety of projects ranging from desk-based research through to practical laboratory, pilot scale development, site trials and testing. He also regularly undertakes non-standard testing and consultancy work. His background is in Marine Biology and Environmental Science but has wide ranging interests from recycling and environmental improvement to novel uses of glass in biomedical applications, energy generation and photonics.
Recent projects have included waste and energy minimisation projects for European Glass Manufacturers, the Horizon 2020 FISSAC Construction industry Industrial symbiosis project and developing a manufacturing facility for novel biomedical and photonic glasses.