In this webinar Nikki Yoxall will introduce Pasture for Life, introduce the farm systems typically found on Pasture for Life farms and share research outputs from past and current research projects relating to pastured ruminants.
The session will address the issues raised about assumptions relating to the carbon footprint of pasture fed livestock, and will explore the wider environmental impacts of pastured systems.
The webinar will make links to circularisation of pastured products, and the importance of community and social impact of agroecological livestock systems.
---
About our speakers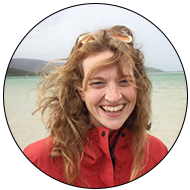 Nikki Yoxall is Head of Research at Pasture for Life, a farmer based in North East Scotland and also currently a PhD Student exploring the role of nature connectedness in the agroecological transition.
Pasture for Life champions the restorative power of grazing animals on pasture and advocates for a future where grazing animals eat only their natural diet – pasture – and play positive ecological roles in our landscapes.
In transitioning farmers to these practices, we generate positive impact in the areas of environmental, animal and human health as well as supporting a thriving rural economy and wider sustainable food system.
Pasture for Life is the only certification standard in the UK for 100% pasture fed meat, dairy and fibre products. We work closely with farmers, crofters and graziers, butchers, restaurateurs, processors, retailers and researchers to create a market for certified products as well as sharing the narrative of the role of ruminants in functioning ecosystems.