This webinar will provide some insight into managing one of the most obscure receptors within the marine EIA process. Understanding cultural heritage is a key part of the EIA process. In the marine environment, cultural heritage comprises maritime archaeology, typically shipwrecks and aircraft, and submerged landscapes.
These are features such as ancient coastlines and rivers that existed in the past when sea-level was lower, and sedimentary deposits with the potential to preserve prehistoric archaeological or environmental material. Submerged landscapes cover large areas of the seabed and are therefore present in most offshore development and cannot be 'avoided' to reduce impact. Mitigation is the key approach to managing impact on this cultural heritage resource and mitigation is delivered through investigation and knowledge gained using a range of geological, environmental and archaeological techniques.
This webinar will provide an overview of this process for non-archaeologists who are working in, or would like to work in marine planning.
---
Our speaker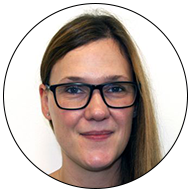 Claire has over ten years' experience integrating marine geophysical data with geotechnical and palaeoenvironmental information to reconstruct submerged landscapes. She developed her research skills and expertise in academia and has applied these to commercial challenges in offshore sectors working closely with the marine aggregate and offshore renewable sectors.
Claire has taken on many roles in the marine geoenvironmental sector and has participated in commercial and scientific surveys, often providing client representation. She has provided consultancy services through advice and technical reports and has worked with regulators contributing to Strategic Environmental Assessments.
Claire joined Wessex Archaeology in 2017 as Principal Marine Geoarchaeologist and has extensive experience mapping and modelling the seabed and shallow subsurface geology of the European continental shelf.
Claire uses her understanding of marine geology, Quaternary environmental change and submerged prehistory to provide expert geoarchaeological advice and interpretations.