This webinar will explore some of the challenges and solutions involved in mapping city-scale urban needs in a rapidly changing Indonesian major metropolis. Harry will draw from a recently completed project, commissioned by the IFC, to develop a city wide low carbon roadmap to align with the national target of a 30% reduction in greenhouse gas emissions as required under the Paris Agreement.
The lens of analysis will be predominantly carbon emissions. Nevertheless, these projects cannot be considered in isolation of wider social factors, and how changes in population, economy, and technology can offer avenues to deliver the dual goals of reduced carbon emissions and improved quality of life.
---
About the speaker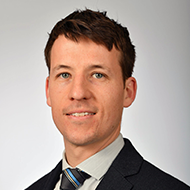 Harry is a principal consultant within WSP's Sustainable Places, Energy and Waste Team. Harry's work focuses on strategies that help governments, institutions, and developers create more sustainable, resilient, inclusive and productive urban areas. Projects can vary dramatically in scale, from city-scale down to a few homes and everything in between.
To register, email Rhianna to attend this webinar