In 2016 Royal HaskoningDHV took the initiative (with support of the Dutch Ministry) to conduct a pilot project to create the first digital interactive Environmental Impact Statement. Now, more than four years later, a variety of project examples are available that have started to apply a digital form of reporting.
This webinar highlights the latest achievements and innovations in digital impact assessment reporting, reviewing and communication. Paul and Tom will briefly share with you the reason to start working with digital and interactive EIA, as well as show some examples and highlight the power and importance of visuals in digital reports. At the end of the webinar, they will give a preview of the backend of a system to create digital reports and show how easy it is to create and customize your own reports. The webinar will focus on the possibilities and application of digital EIA in practice today.
---
Our speakers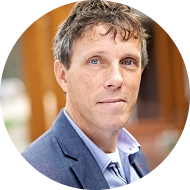 Paul Eijssen is a strategic consultant with 33 years of professional experience in impact assessment.He is specialized in Strategic Environmental Assessment (SEA) and Environmental Impact Assessment (EIA) with involvement in a large number of EIA projects in the field of infrastructure and waterways, spatial planning, flood relief, airports, waste management and industry. He has experience as trainer in the field of EIA and SEA.
As a strategic consultant, he is focused on complex and strategic projects, knowledge exchange and innovation. As a Leading Professional in information management he is involved in digital interactive reporting in order to make information more attractive, accessible and transparent.
Paul is a Chartered Environmentalist by SocEnv, a full member of IEMA, member of International Association for Impact Assessment (IAIA), member of the Dutch Network of Environmental Professionals and member of the expert team IA of the branch association 'NL-Ingenieurs' in The Netherlands.
Tom Moekotte is a product owner with a background in geospatial application management and online dashboarding. He has a Masters degree in both Environmental and Infrastructure Planning, and Geographical Information Management and Applications. His affinity with digital visualisations and information management has led him to be a forerunner in the area of digital reporting and has as such contributed to Royal HaskoningDVH's iReport for EIAs. As a product owner Tom is always trying to identify clients' problems and explore the possible solutions to tackle them. In this role he has contributed for almost three years to the development of the digital reporting platform; iReport.