As significant degree of climate change is inevitable, the topic of climate resilience has been moving up the agenda across all sectors, driven by increasing stakeholder awareness and policy developments. As organisations look to take action to preserve or enhance value in the future, they have to navigate and address a complex web of physical as well as regulatory and other climate-related and resilience risks.
In this webinar, Anna Tuddenham and Charles Van Tuyckom explore how organisations can address relevant climate risks and foster resilience through the development of relevant and tailored principles and strategies, following a risk- and opportunity-based approach. They will also reflect on what it takes to successfully implement a climate resilience strategy, from creating sensible roadmaps to setting up the right governance structure.
---
Our speakers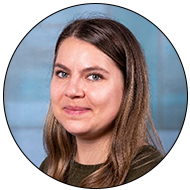 Anna Tuddenham is a Senior Climate Change Consultant based in Arup's Digital Services Portfolio with over seven years of climate change experience, obtained and developed whilst delivering projects for both public and private sector clients.
She has a proven track record of delivering and managing specialist climate change consultancy services working as part of a multidisciplinary team. Anna has undertaken various climate change risk assessments, developed adaptation and resilience strategies, as well as carbon and GHG emissions assessments and reduction studies. Anna regularly engages with internal and external clients, research partners, and wider stakeholders. Her role involves a significant business development remit, leading project proposals and managing client relationships.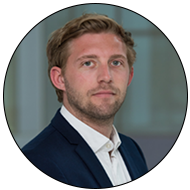 Charles Van Tuyckom is an Associate in Arup's Environment team and specialises in developing climate and sustainability strategies for organisations. He has about 10 years' experience working for organisations in a wide range of sectors engaging with different stakeholder groups and corporates to create meaningful and ambitions strategies.
He also works with organisations to create systems and processes that ensure the effective implementation of strategies and support them in reporting externally on their progress and performance aligning with best practice standards and with emerging regulations. Prior to Arup, Charles worked at PwC in sustainability reporting and risk assurance and advising governments on the creation and evaluation of environmental, energy and waste management policies.