Join us for the next evening webinar exploring how professionals involved in Environmental Impact Assessments (EIAs) have adapted their ways of working to the 'new normal' arising from the pandemic.
The saying 'a picture paints a thousand words' first appeared in a 1911 newspaper article quoting Arthur Brisbane's discussion of journalism and publicity, so why – over 100 years on, in the age of mobile phones that can instantly show you local traffic movements, weather, and air pollution levels – do we still insist on preparing lengthy printed EIA documents, with separate volumes for figures and mapping that are inaccessible to everyone other than planning lawyers and EIA consultants.

The good news is that progress is being made thanks to major environmental consultancy innovation, EIA websites, a working group led by IEMA, GIS platforms, and access to open source data. This, together with the last 12 months of us all effectively working remotely online, has led to some positive steps towards truly digital EIA. This presentation will explore and highlight some of the innovations and projects that have embraced online presentational tools for EIA and virtual public consultation. It will also consider the potential next steps in terms of baseline data, assessment, and reporting, and discuss what's holding back more rapid progress.
---
Our speaker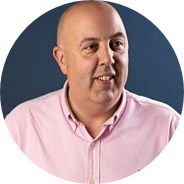 Mark Elton is a Technical Director within the Environmental Planning Business for Delta Simons based in London. He is a passionate advocate of Proptech, having run his own business, Aftermap, since 2018, focused on utilising a variety of mapping and data sources to rapidly assess and intelligently inform site selection process. He's also supporting VU.CITY – a leading 3D modelling and digital twin platform in developing a truly 3D approach to visualising EIAs. Mark has over 24 years' experience of environmental consultancy and EIA project management gained in major UK and international multidisciplinary consultancies. His technical and leadership experience has been across all development sectors, including residential, energy, and infrastructure. International ESIA projects include energy, power, and infrastructure projects in Ireland, Nigeria, Morocco, Tanzania, Saudi Arabia, Qatar, UAE, Romania, and the Bahamas. He has extensive experience of working on major development projects across the UK for clients such as HS2, Horizon, RWE, Berkeley Homes, Capco, St Modwens, Battersea Power Station, Homes England, ABP, and Stanhope.