Many of the developments in digital EIA have focused on creating digital versions of assessments, such as environmental statements and non-technical summaries. While this has helped to improve engagement and communication of the assessment outputs, it hasn't necessarily made the assessment process more efficient or led to transformational change in how environmental assessment influences schemes.
In this presentation, Paul will discuss environmentally integrated design and Atkins' approach to environmental assessment, enabled by better use of digital and data, bringing earlier consideration of the environment into the design process.
---
Our speaker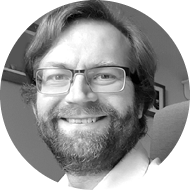 Paul Morgalla is a Principal Consultant and Atkins UK Environment Digital Lead. His experience focuses on developing environmental data and GIS-based solutions in the water, transportation, and energy sectors, with experience working with the public sector, NGOs and private organisations both in the UK and overseas in Africa, Asia and North America. He currently leads Pangea, a transformational programme to make Atkins' environmental services fit for the digital age. Pangea aims to integrate environmental engagement earlier in the development of new infrastructure, to achieve better outcomes for all stakeholders involved.