Are you thinking about innovation in your work as a business or member of a research group? Do you have a good idea for an innovative product or service? Innovate UK, formerly known as the Technology Strategy Board, is a major funder of applied research and development by UK industry and universities. Some £0.5 Billion is allocated as grants every year, to stimulate innovation in UK science and technology, and to assist in growing the UK economy.
The Knowledge Transfer Network, part of the Innovate UK 'family', can provide support to assist you to find collaborators, advise you of forthcoming funding opportunities, and help you to promote a climate of open innovation. The KTN employs some 120 technical specialists who provide independent and free advice, and cover all types of technologies from medical to chemical, transport to ICT, and the associated business systems that underpin them. There is a specialist environmental services and sustainability team. At present the KTN has a strong focus on sustainability in manufacturing industry, the drive for resource efficiency and the circular economy, and carbon management. These are areas where scientists and specialists in environment-related disciplines, can find genuine opportunities for collaboration.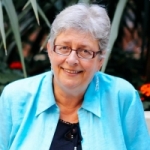 Professor Carolyn Roberts, a 'Specialist' in the KTN and co-editor of the latest thematic edition of the IES Journal (on novel materials and the circular economy) will introduce the reasons for research collaboration amongst businesses and researchers, outline the support that is available from the KTN for individuals and organisations of different types, and explain how to get started in the search for funding.
You will be able to ask questions, and to follow up with individual advice in more detail after the seminar.