Reflecting the growing concern about the health effects of urban air pollution alongside renewed pressure for carbon reduction, the LowCVP and the Clean Air Alliance – working with other representatives of the air quality community – have announced an initiative to help make sure that transport actions to mitigate both problems are joined-up as effectively as possible.
The IES is pleased to be a partner in this initiative, which is focused on the impacts of road transport, was launched at a seminar and Parliamentary reception on 1st March attended by over 200 stakeholders. This event saw the publication of a communiqué outlining the areas of agreement and potential collaboration between the two communities, to which the IES is a signatory.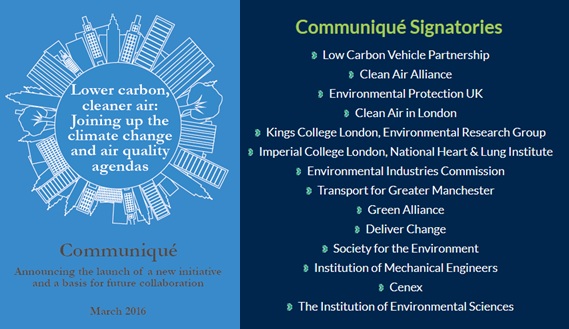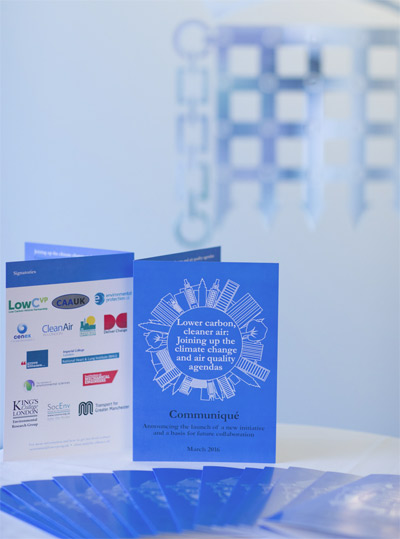 The aims of the initiative are:
To demonstrate the climate change and air quality communities working hand-in-hand
To show how many policies aimed at tackling climate change also serve to limit air pollution
To help identify any areas of tension or confusion between the two agendas and explore how coordinated activity can help to resolve both, for the benefit of all.
The joint Parliamentary event comes shortly after the news that London breached annual pollution limits just one week into 2016, and follows soon after the announcement that the Government will be introducing Clean Air Zones in five areas across the UK. It also follows the landmark climate agreement in Paris which has provided a new impetus for policy makers around the world to tackle climate change.
Recent developments have pushed both air quality and climate impacts from road transport up the political agenda. It's clear that policy must address both and this collaboration is intended to support that objective.
More information about the initiative and the parliamentary launch