Measuring up, a new report published by network organisation, the UK Stakeholders for Sustainable Development (UKSSD), shows how the UK is performing on the UN Sustainable Development Goals (SDGs) for the first time. The report, which as a UKSSD partner, the IES is pleased to support, highlights that while there's an enormous amount to celebrate, the most vulnerable people and places in our society are increasingly being left behind.
Measuring up is the first comprehensive assessment of the UK's performance against the SDGs and highlights a significant danger of the UK quality of life getting worse if action is not taken. The report calls on Theresa May to appoint a Cabinet-level SDG minister to spearhead the Government's approach to meeting the UK's SDG commitments to reduce poverty, tackle inequality and protect the natural environment. It also says UK businesses and charities must play a much greater role in realising the goals.
Out of 143 relevant targets, UKSSD found that the UK is performing well at 24% (green), with 57% where there are gaps in policy coverage or performance is not adequate (amber), and 15% where there is little or no policy in place to address the target or the performance is poor (red).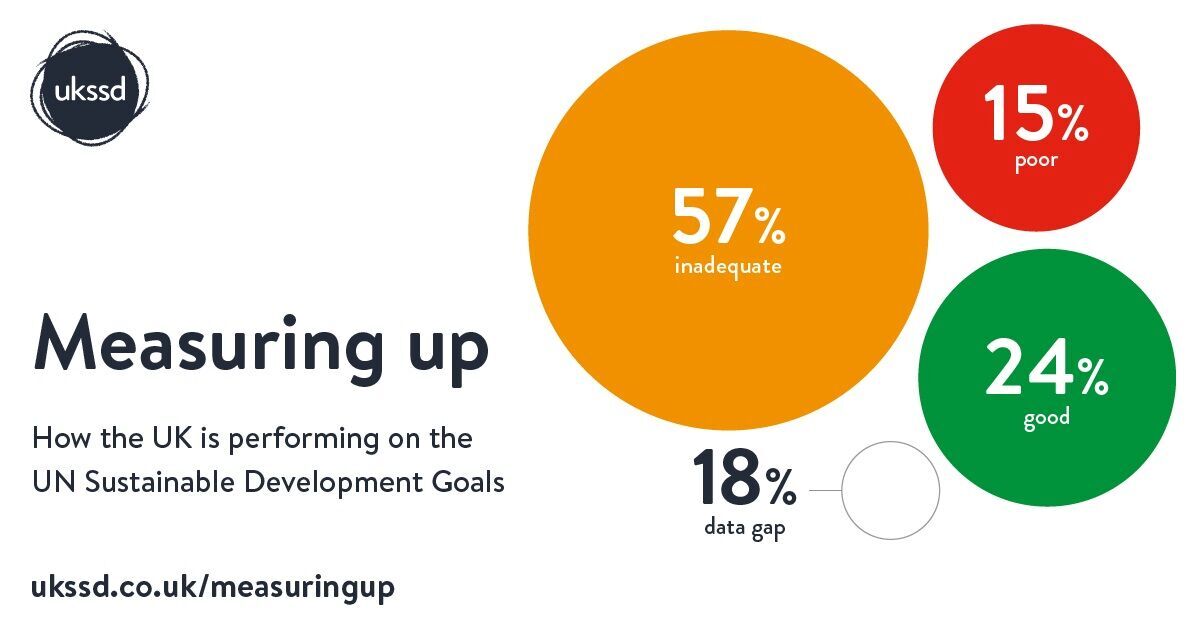 Over 100 organisations worked together to produce the report, including businesses, charities, academia, trade unions, professional associations and government agencies. The IES invited members to submit comments and evidence during the research process, and our Policy Officer, Robert Ashcroft was pleased to contribute as a reviewer for several chapters of the report, including the final summary. The IES looks forward to continuing to work with UKSSD and its partners to drive progress towards the SDGs in the UK.
To read the full report, or to download summary tables for each of the Goals, visit the UKSSD website.