This webinar was postponed and rearranged for 22nd March. If you had previously registered for the original date, your registration has been automatically transferred so you don't need to do anything.
Science communication is a skill that many scientists find difficult, but it's one of the most important. Many experts struggle to simplify their own knowledge and make it digestible for people to understand. It is crucial that science is accessible, especially when aiming for specific groups or demographics to absorb information and make behavioural changes. How can you turn words into actions?
In this webinar, Stephanie will discuss the content and delivery of environmental messaging, delving into the psychology behind environmental messages and their influence on citizens. She will explore the importance of understanding your intended audience and how this influences your delivery channels and language.
---
About the speaker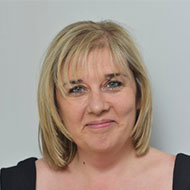 Dr Stephanie Wray is an Environmental Consultant and President of the Chartered Institute of Ecology and Environmental Management (CIEEM). Her career spans academic research, teaching and consultancy. She is a passionate communicator, committed to ensuring that complex scientific information can be disseminated as widely as possible.
This webinar is free for all IES members.
If you had not yet registered for this webinar, please email Rhianna to register