This network is a forum for land condition professionals in the early stages of their career (~first 10 years) designed to provide support, professional development and an opportunity for members to develop key skills.
For the second time, the IES and The Society for Remediation Practitioners in the UK (RemSoc) have joined forces to bring you a unique online afternoon event for land condition Early Career Professionals. This event is tailored around the important role of accurate site assessment and production of the Conceptual Site Model (CSM), arguably one of the most important dynamic tools throughout the project lifecycle. It will also feature a guest presentation on the use of drones for visual and initial assessments of potential building projects.
How can you ensure you are developing a robust CSM?
The general concept of the CSM, which supports the identification and assessment of pollutant linkages, is often mentioned in presentations and training across the industry; as it should be - the CSM ultimately underpins remedial design and project execution. But beyond the generic considerations, what aspects really need to be continually explored and considered to develop a robust CSM, and how can the conceptual understanding differ between project parties i.e. Consultant and Contractor? What are the areas of risk and uncertainty that come with it?
These are important aspects to consider for effective and collaborative project delivery, and will be explored during this event through interactive breakout discussions and expert presentations.
Sign up now to benefit from this unique learning opportunity and the chance to connect with fellow land condition professionals.
---
About our speakers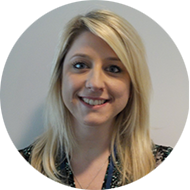 Sarah Poulton is a Lead Specialist Advisor in Hydrogeology, working for Natural Resources Wales, with over 8 years' experience in the remediation and environmental consultancy industry. In her current role, she helps in the protection of groundwater and the natural environment across Wales through regulatory control and the review and development of industry guidance. She also has a strong technical focus, with a particular interest in Controlled Waters Risk Assessments. She is a full member of the IES and recently became a Chartered Environmentalist (CEnv). Sarah is currently a member of the steering committee for RemSoc and leads the Early Career Professionals subgroup.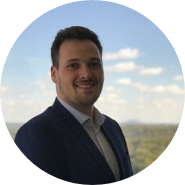 Richard Williams is a Geo-environmental Consultant and Partner with NewFields with over 6 years of experience in investigating and managing contaminated land sites. In his current role, he is responsible for the long-term management of several contaminated land sites, taking them from initial site investigations, risk assessments, remediation design, remediation operations and site aftercare. He has been responsible for building conceptual site models for some of the most complex contaminated land sites. Richard also hosts an environmental engineering focused podcast called 'Beyond Sustainability', and he gives regular geology focused talks to amateur geology groups. He also volunteers as an Assistant Web Editor for the Yorkshire Geology Society, and as a Consultant Geologist for Skipton Museum.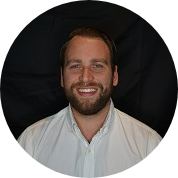 James Arnott is Texo DSIs Business Development Manager, having worked for Texo DSI since its foundation. He has worked across all aspects of the company and previously led the development and implementation of its current core services as Head of Operations and Remote Sensing. With a background in exploration Geology, James has worked extensively across the sectors of construction, oil and gas, renewables and utilities in many world firsts for the deployment and implementation of UAV technology at Texo DSI.
Schedule
14:30 - Online registration and welcome
14:40 - Richard Williams, Geo-environmental Consultant and Partner with NewFields - Building a conceptual site model
15:00 - Questions and introduction to breakout discussions
15:10 - Breakout discussions, let by Sarah Poulton
15:30 - Feedback from breakout discussions
15:40 - Break
15:50 - James Arnott, Business Development Manager at Texo DSI - Use of Drone based remote sensing in conceptual site models
16:05 - Q&A session
16:15 - Open discussion, plenary and event close
Tickets
Attendance at this event is free for all IES Associate and Full members and RemSoc members in the early stages of their career (first 10 years). Non-members are welcome to attend this event for a small fee of £25. Please complete the registration page, non-members will be contacted once registered to organise payment.