In a modern capitalist society, is something without an ascribed monetary value considered worthless?
Phrases such as 'natural capital' and 'ecosystem services' are increasingly used within the environmental sector as part of a sustained attempt to assign monetary values to nature's services. Considering the practical and ethical dilemmas around this, what conceptual, methodological and moral challenges are there in pricing nature?
Our speaker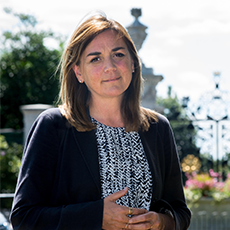 Professor Kathy Willis, CBE, Director of Science at the Royal Botanic Gardens, Kew, and recently appointed Principal of St Edmund Hall, University of Oxford, will open this debate at this year's Burntwood Lecture.
During her time at Kew, Kathy spearheaded the launch of Kew's Science Strategy 2015-2020. She also previously held the Tasso Leventis Chair of Biodiversity at Oxford and was founding Director of the Oxford Martin School Biodiversity Institute.
Kathy's research interests focus on the relationship between long-term ecosystem dynamics and environmental change. Kathy has published extensively authoring over 100 scientific publications, including the landmark book The Evolution of Plants, now in its second edition and several popular Science books, including Plants: From Roots to Riches and Botanicum. She explored the importance of plants through the BBC Radio 4 series Plants: From Roots to Riches.
In August 2015, Kathy was awarded the prestigious Michael Faraday Prize by the Royal Society for her excellent work in science communication and, in February 2016, was appointed to the Natural Capital Committee, an independent advisory body to the UK Government, which will take forward the implementation of the new 25-year Environment Plan.
Kathy was awarded a CBE in the Queen's Birthday honours list in June 2018.
Our Chair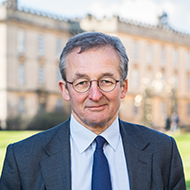 Joining us as Chair for the evening is Professor Dieter Helm.
Dieter is an Official Fellow in Economics at New College, Oxford and Professor of Economic policy at the University of Oxford. He is Chair of the Natural Capital Committee and has recently completed the Helm Review on The Cost of Energy for the British Government. Dieter's recent books include: The Carbon Crunch - revised and updated edition (2015), Natural Capital - Valuing The Planet (2015) and Burn Out: The endgame for fossil fuels (2018), all published by Yale University Press. In the Spring of 2019 he will publish Green & Prosperous Land by William Collins.
Registration
The Burntwood Lecture provides an opportunity for an eminent speaker to talk on a current, critical and often controversial environmental theme. The invited audience, numbering around 150, come from the environmental professions, universities and government. The evening includes canapés, drinks and plenty of opportunities to network.
Attendance is free for IES Members and invited guests, but places are limited. Members may bring a guest but must register them upon booking. We anticipate a lot of interest for this fabulous speaker, so book early to avoid disappointment. Use Password: IESBURNT2018 when prompted.

Schedule
18:15 - Registration and drinks
19:00 - Welcome from the IES Chair and awarding of the REnvTech Chartership
19:10 - Welcome from the evening's Chair, Dieter Helm
19:15 - The Burntwood Lecture, with Professor Kathy Willis, CBE
20:00 - Q&A Session
20:20 - Canapés, drinks, mingle
21.30 - Close
Accessibility
The IES aim to provide events, conferences and workshops which are accessible to all. If you anticipate needing any type of assistance to fully participate in this event, please email Rhianna Jarvis on rhianna@the-ies.org or call +44 (0)20 7601 1920 to speak to somebody in person.
Location
Royal College of Physicians, 11 St Andrews Pl, London NW1 4L