Since the vote to leave the EU in 2016 the future of UK farming has been uncertain, compounded by the repeated delays to the publication of Defra's 25-year plan.
As farmers' await clarity over the changes to farming subsidies, Vicki Hird will be joining us to discuss options for supporting farms post-Brexit, and whether these will encourage sustainable behaviours and enhance natural capital.
---
About the speaker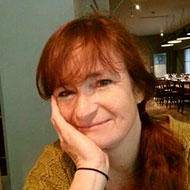 Vicki Hird MSc FRES is an award winning author, expert, strategist and senior manager working on environment, food and farming issues for over 25 years. As Sustainable Farm Campaign Coordinator at Sustain, Vicki leads on farm policy and related campaigning. Prior to this role, she was director of Campaigns and Policy at War on Want, head of Land use, Food and Water Programme for Friends of the Earth, founder and Policy Director of Sustain, and Director of the SAFE Alliance.
As an expert consultant she has also worked for RSPB, WSPA, The Sustainable Development Commission, Greenpeace, The Plunkett Foundation and HEAL. She has launched many major campaigns, blogs frequently, publishes on the sustainability of food systems and is author of Perfectly Safe to Eat? (publ. 2000). She has a masters in pest management, is a Fellow of the Royal Entomological Society and is on the board of Pesticides Action Network and has sat on numerous NGO and government advisory groups over the years. Vicki frequently published blogs on food and farming and tweets @vickihird.
This webinar is free for IES members.
Email Rhianna to register your attendance.