The impact of a changing climate on the severity of flooding has been demonstrated by a number of studies over the past decade. Increasing communities' and critical infrastructure's resilience to flooding under a changing climate requires the implementation of a portfolio of measures; ranging from non-structural ones such as early warning systems to structural measures such as barriers and flood walls.
This webinar will look at how the flood resilience of people and assets could be increased based on the success of strategies and measures employed in countries worldwide. Particular attention will be paid to the lessons that can be learnt from low income countries, where governments face significant financial constraints in providing infrastructure to protect populations from extreme flood events.
---
About the Speaker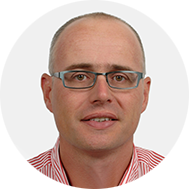 Darren Lumbroso is a Technical Director at HR Wallingford, a non-profit distributing, independent research and consultancy organisation which carries out work on flooding, ports, water resources management and coastal zones. Darren is a Fellow of the Institution of Civil Engineers, a Chartered Engineer and a Chartered Water and Environmental Manager. He has 25 years' experience working in the fields of flood risk management, water resources management and climate change adaptation. To date he has worked in some 40 countries worldwide, including living for six years in sub-Saharan Africa. He has published a number of peer reviewed papers many of which can be accessed online.