The Niger Delta, Nigeria, is the world's second largest delta, third largest wetland and largest in Africa. It is considered one of the ten most important wetlands and marine ecosystems in the world. It is one of the most sensitive biodiversity hotspots in the continent and represents a closely woven, long-standing bond between the people and the environment, thus, serving as a sustainable source of a variety of foods and materials.
However, since the advent of oil discovery in 1956, environmental pollution has been a serious problem throughout the Niger Delta region. Issues include: oil blow out from flow stations; corrosion due to ageing pipelines; inadequate care in loading and offloading of oil vessels; vandalisation of oil pipelines by indigenous inhabitants; and sabotage coupled with oil theft, bunkering and illegal refineries. These activities continue to release substantial amounts of crude oil and refined products into the fragile ecosystems.
The Bonga oil field, a Floating Production, Storage and Offloading (FPSO) vessel, spilled under-reported 40,000 barrels of crude oil offshore on the 20th December 2011, impacting riverine communities across multiple states in the Niger Delta. The Bonga oil spill is typical of the environmental pollution crisis which deepen poverty in the area, despite the Niger Delta vast oil resources.
Dr Anthony Futughe was was part of a team of consultants involved in dealing with the spill. In this webinar he will explore the disaster and the response.
---
Our speaker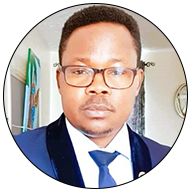 Dr Anthony Futughe is a prolific Environmental Consultant specialising in Pollution, Prevention and Control, Contaminated Land Assessment and Remediation with a focus on Sustainability. His intellectual prowess has distinguished him academically. He holds a diploma in Applied Microbiology with distinction, BSc (Hons) in Microbiology with a second class upper, and an MSc Environmental/Public Health Microbiology with distinction in 2010 from the University of Benin, Benin City, Nigeria.
The Federal Government of Nigeria through Niger Delta Development Commission (NDDC) awarded him Foreign Postgraduate Scholarship in the UK in 2011 for a second Masters where he graduated as the most outstanding student with a distinction in Environmental Pollution Control at Middlesex University, London. His PhD research on a Novel Technology for Sustainable Remediation of Contaminated Land in the Niger Delta was jointly funded by Middlesex University UK/EU Studentship and NDDC Foreign Postgraduate Scholarship in 2014.
Anthony was part of a team of consultants involved in the Bonga oil spill of 2011 acting on behalf of impacted riverine communities in the Niger Delta, Nigeria. He carried out series of presentations on the spill to both National Assembly (Federal House of Representatives) and State House of Assembly (Delta State), National and State Emergency Management Agencies and other regulatory agencies, including the National Oil Spill Detection and Response Agency (NOSDRA) and Nigerian Maritime Administration and Safety Agency (NIMASA). Since his doctorate, Anthony has been consulting for local authorities and private organisations in the UK.