Globally, land contamination and identifying reliable low-carbon energy sources are two of the main environmental challenges. Phytoremediation is a cost-effective remediation method to treat a wide variety of soil contaminants, including heavy metals. Plant biomass produced from the phytoremediation process is a potential feedstock for bioenergy production when using an appropriate energy from biomass technologies.
This webinar will discuss the opportunities of developing a phytoremediation project integrated with bioenergy feedstock production to optimise the financial feasibility and overall environmental benefits of the remediation process.
---
Our speaker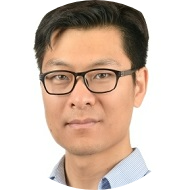 Dr Ying Jiang is a Senior Lecturer in Bioenergy within the Centre for Thermal Energy Systems and Materials (CTEM), School of Water, Energy and Environment (SWEE) at Cranfield University. Trained as an Environmental scientist, Dr Jiang has a broad interest in bioenergy production, pollution monitoring and control, fate of pollutants in the environment. He is the academic lead of the Environmental Engineering Academic Committee with the UK-Jiangsu World Class University Consortium.

Ying's research focuses on the fundamental reactions involved in biochemical and thermo-chemical conversion routes of biomass/waste to energy. This scientific enquiry is key to address the demand from the bioenergy sector for an improved technical viability of biofuel production process, consistent product quality and higher reaction kinetics. His initial research activities generated key new findings related to how the methanogenic pathway in anaerobic digestion shifts from acetoclastic to hydrogenotrophic in feed streams containing high ammoniacal loads. His research also contributes significantly to the sustainable fuel production via biochemical and thermochemical routes and the impact of these processes on the environment.