The recent advancement of power generation technology has provided a new opportunity for coal. Through the progression of new technologies increasing power generation efficiency, alongside the development of safe capture and storage of carbon dioxide reducing emissions, the concept of 'clean coal' has emerged.
With reference to impartial information, analysis and research on all aspects of coal, Dr Lesley Sloss will explore some of the controversy behind 'clean coal' and its disputed future.
---
About the speaker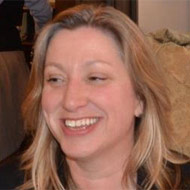 Dr Lesley Sloss is currently Principal Environmental Consultant with the Clean Coal Centre of the International Energy Agency. Since joining Lesley has produced over 40 reports and workshops for the CCC relating to the environmental consequences of coal combustion such as emissions, ash management, greenhouse effects and the associated legislation and control technologies.
Lesley is Lead on the United Nations Environment Programme (UNEP) Coal Partnership Area providing guidance to the delegations on the implementation of the new International Legally Binding Instrument on Mercury Emissions (the Minamata Convention).
She has helped manage full-scale demonstration projects in Russia and South Africa and is currently involved in clean energy projects in Southeast Asia and Africa. She also works through the CCC along with UNEP, the University of Oxford, US EPA, US DOE, EXPPERTS, Coaltrans and other organisations to disseminate information on clean coal internationally through workshops and conferences.
This event is free for all IES members.