Government policy on the key areas of Net Zero, environmental protection and nature has been undergoing profound change.
This webinar will consider some of the most recent regulation legal and policy challenges to the Net Zero target: to environmental protection with the Retained EU Law (Revocation and Reform) Bill and missed Environmental Targets under the Environment Act 2021; and the national and international prospects for addressing the critical loss of Biodiversity.
---
Our speakers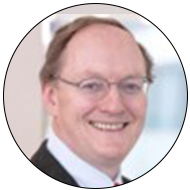 William Wilson is a barrister and an experienced environmental and energy lawyer, with extensive experience of working in government, private practice and consultancy. He has managed key environmental legislation in the UK, worked with all of the Devolved Administrations, and undertaken negotiation and implementation of EU environmental laws. He undertook a Harkness Fellowship in the USA and visited 25 States while writing his book on Making Environmental Laws Work He has also worked on energy law legislative drafting projects in the Middle East, Southeast Asia and Europe.
As well as working through his one consultancy company www.wyesideconsulting.com, William has set up and helps to run a separate website, blog and events for young climate activists at www.cop26andbeyond.com , which currently has 7,000+ followers in 150+ countries, and is working to support youth engagement at the COP27 climate talks and the forthcoming Conference of Parties of the Convention on Biological Diversity in Montreal in December 2022.