Peatlands are found in most countries, cover 2.84% of the world's land area and hold close to half of the world's soil carbon. Changes to peatland processes caused by land management or climate that destabilise these carbon stores are therefore crucial.
This webinar will examine recent research on peatlands and investigate the major threats that peatlands face globally. It will show how an understanding of peatland processes enables us to better predict impacts of peatland degradation or restoration (e.g. on flood risk, water quality, greenhouse gas forcing) and to prioritise locations for investment to rehabilitate or conserve peatlands.
---
Our speaker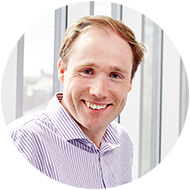 Professor Joseph Holden has held the Chair of Physical Geography at the University of Leeds for the last 13 years during which time he has been the Research Dean for the Faculty of Environment and he is also Director of water at Leeds, one of the largest interdisciplinary university-based water research centres in the world. He also runs the NERC Integrated Catchment Solutions Programme (iCASP) which seeks to apply environmental science to maximise resilient growth and social benefit. He is a Cambridge University graduate and holds a PhD from Durham University. He is a Chartered Geographer, Fellow of the Royal Geographical Society and Fellow of the Royal Meteorological Society.

Our webinars are free for all to attend. With the speakers permission each episode will be recorded and added to our YouTube channel for you to view after the event. Please subscribe to our YouTube channel to view these episodes and make sure you do not miss any new episodes being added.