The IES and British Society of Soil Science have joined forces to deliver a series of webinars around the theme of sustainable soil remediation over the coming weeks. This webinar is the first in the short series, more dates will be added soon.
Soil means a lot of different things to different people and "good soil" can differ depending on the regime.
Farmers look at soils with regards to health for crop growth or grazing, good drainage characteristics, good moisture holding capacity and good nutrient status. Developers need soils fit for purpose for landscaping or as backfill to voids. Soil characteristics can change over time, so soils need careful management to be fit for purpose. Topsoil quality can easily be lost with poor management.
For soils arising from greenfield or brownfield sites, the soil management requirements for getting good quality re-useable topsoils or subsoils on site of origin or at another end user site become even more complex. Development sites have very different requirements to agricultural settings and often there is a mismatch in project timescales. Soil treatment centres could perhaps help here, however the UK experience has not always been a good one.
This webinar will explore past experiences, the current state of affairs and what opportunities the future could hold.
---
About the speaker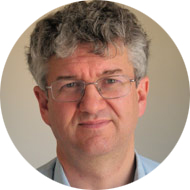 After a degree in Environmental Sciences and postgraduate diploma in Soil and Water Engineering, Jonathan Atkinson undertook Voluntary Service Overseas in the Philippines and soil research projects in Papau New Guinea and Burkina Faso.
His first full time permanent job was with Kent County Council (KCC) geotechnical group in 1987, moving to the Pollution Control section in the KCC Waste Disposal Department after two years. He joined the Environment Agency when it was formed in 1996.
Jonathan has worked on risk assessments for developed closed landfill sites, landfill engineering and environmental enforcement on permitted sites, as well as a variety of contaminated land projects.