Coastal wetland restoration plays a crucial role in combating climate change and preserving biodiversity. In this webinar we will hear from two expert speakers who will share details of their work in China and Australia. Case studies looking at coastal marshes in Shanghai and mangrove ecosystems will be covered, with a particular focus on the carbon sequestration taking place and methods for carbon accounting. A Q&A session with the audience will follow the speaker presentations:
Coastal wetland restoration and carbon sequestration: A case study on the Chinese coast
Professor Chen Xuechu, Professor at East China Normal University, China

Since 1970, 35% of global wetland habitat have disappeared, largely owing to human activity. Here we reported that a restored and carefully managed wetland on the Chinese coast is a much larger carbon sink than the natural marsh nearby. We found that wetland restoration is crucial for both maintaining biodiversity and combating climate change. We measured the fluxes of three powerful greenhouse gases — carbon dioxide, methane and nitrous oxide — in two coastal marshes at North HangzhouWan Bay, in Shanghai. The first marsh was relatively untouched; the second had been restored by planting local vegetation and controlling of water flow. Our team found that the restored wetland took up more carbon dioxide and emitted much less methane than the natural one. As a result, the restored wetland has the net effect of sequestering more carbon than the natural marsh. Furthermore, the restored wetland attracted more waterfowls and provided diverse habitats for foraging and nesting. We call for similar restorations of degraded wetlands to store carbon and bring back wildlife habitat.


Australian Blue Carbon Method - Carbon credits for coastal wetland restoration through tidal restoration
Dr James Sippo, Research Fellow at Southern Cross University, Australia

Carbon accumulation and cycling in blue carbon ecosystems: Blue carbon sequestration is being increasingly used as an incentive for restoration and as a natural mitigation strategy for climate change. Here I will discuss carbon cycling in mangrove ecosystems in detail and discuss the major pathways included and excluded in the current paradigm of blue carbon accounting.
An introduction to the Australian Blue Carbon Method: In 2022 the Australian government released a carbon credit method which provides Australian carbon credit units (ACCU's) for the restoration of blue carbon ecosystems. I will discuss the method development process and how carbon credits are calculated for blue carbon restoration in this method. I will also identify the potential for improving on the method in future iterations and discuss the applicability of the method approach to regions outside of Australia.

This event has been organised in collaboration with Future Earth Coasts as part of our Turning the Tide: systems thinking for a sustainable ocean project, which has been endorsed as a UN Ocean Decade Activity. Join our dedicated mailing list to stay up to date on future project activities and hear about ways to collaborate.
---
Introduction to Future Earth Coasts

Future Earth Coasts is a Global Research Network of Future Earth, a platform for translating sustainability knowledge into action that includes a number of United Nations agencies, intergovernmental bodies and organisations such as the International Council for Science.
Oceans and coasts are changing. We're listening to those changes. Complex challenges take a diverse community to hear, understand and act.
Future Earth Coasts acknowledge and pay our respects to the Traditional Owners and the Elders past, present, and emerging throughout the world's coastal zones and recognise their continuing connection to land, waters, and culture. They hold the memories, traditions, cultures, and hopes of Indigenous People around the world.
For more information please follow the link: Homepage - Future Earth Coasts.
Our speakers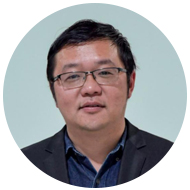 Professor Chen Xuechu is a professor of East China Normal University. Professor Chen mainly conducts theoretical research and technical research on restoration of coastal wetlands, and control of harmful algal blooms. He is also engaged in ecological engineering design, and focuses on the composite utilization and quality improvement of urban and rural ecological space, as well as the protection and exploitation of ecosystem service functions to provide nature-humanity based solutions for green development. He has led ecological design projects such as Yingwuzhou Ecological Wetland, and the Agricultural and Forestry Wetland in Shanghai.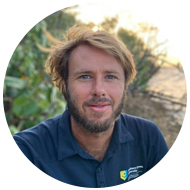 Dr James Sippo is an early career researcher at Southern Cross University, Australia, focusing on the carbon cycling in blue carbon ecosystems. In 2022 he was a project leader in the development of an Australian methodology for carbon credits for the restoration of intertidal ecosystems through tidal introduction. Some of his current projects include: a global blue carbon restoration manual, written in collaboration with Conservation International and the University of Queensland; investigating mangrove dieback in the Maldives in collaboration with the University of Northumbria using dendrogeochemistry to reconstruct changes in water availability over time.
The event is free to attend and open to all. It will take place at 8am - 8.45am BST, 3pm - 3.45pm CST, 5pm - 5.45pm AEST.