Model Procedures provide a framework for making decisions about land contamination risks and are a useful resource which offer a lot of detail leading up to, and after, remediation. The remediation stage is often a significant and complicated financial commitment for any project, however the design and delivery of a project gets minimal attention in CLR11. There is a wealth of guidance on specific remediation techniques, some of which is outdated. Therefore, the process can be fraught with uncertainty and a lack of evidence on how the remediation strategy was developed can lead to a lack of confidence in it. This process needs to be open and transparent and stakeholders need to be fully engaged throughout the entire process.
During this webinar, Martin will present an overview and worked examples of the process when undertaken in accordance with best practice principals.
---
About the speaker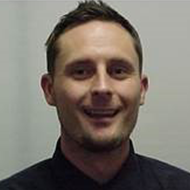 Martin Westwood is an Environmental Scientist at Jacobs and a Chartered Environmentalist and Full Member of the IES, with over 20 years of experience in consultancy as an environmental chemist. He has extensive expertise in undertaking and managing preliminary risk assessments, designing, supervising and reporting geo-environmental site investigations, detailed quantified risk assessment, hydrological/hydrogeological characterisation, outline and detailed design and supervision of land and groundwater remediation schemes.
He has also undertaken numerous technical reviews of environmental risk assessment reports and remediation schemes on behalf of third parties. Clients have included financial institutions, private companies, local authorities and government agencies. He has acted as designer and contract supervisor on a range of remediation schemes to facilitate development, including waste storage sites, landfills, former factories and military sites with impacted soils and groundwater (organics, inorganics asbestos, radiological).
This webinar is free to join and open to both members and non-members of the IES.