The oceans and seas play an integral role in stabilising our climate and provide myriad additional ecosystem services that we depend upon. The worldwide ocean economy is valued at around US$1.5 trillion per year. 'Blue economy' is an emerging concept used to refer to ocean resources and economic activities, whilst also encompassing the ethos of the need for sustainable use and stewardship of the marine environment.
As part of the fifth theme in our STAGES on the road to COP26, Economy, we will be exploring the role of the blue economy in meeting climate ambitions. Join us for a panel discussion in which expert marine and coastal scientists will be exploring the following questions:
What is the blue economy and how does it relate to COP26?
What is the role of the Ocean Decade in scaling up a sustainable blue economy?
Transition or transformation? Catalysing the blue economy
---
Our Chair and speakers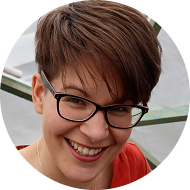 Kathryn Collins is a Principal Consultant at Howell Marine Consulting where she works on a variety of project within marine research, policy and blue economy. Kathryn has built her career through exploring how multiple values and meanings can be incorporated into marine governance. Throughout her career Kathryn has been interested in how qualitative data can be used as evidence within policy development and marine consenting processes. This is particularly important when considering the transition to blue economic frameworks to ensure that these transitions are just and benefit all marine users and stakeholders.
Prior to joining HMC, Kathryn worked at the Marine Management Organisation licensing offshore development before undertaking a PhD in marine decision-making, governance and publicness. Kathryn also has experience of offshore wind EIA and a keen interest in ensuring the impacts of economic or industrial transitions within marine space are adequately assessed for the lifetime of projects. Kathryn is an IES member and sits on the ethics committee as Vice Chair. She is also a regular contributor to the Institute of Environmental Assessment & Management (IEMA).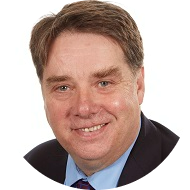 Professor Ed Hill CBE is Chief Executive of the National Oceanography Centre (NOC), one of the world's most innovative oceanographic institutions.
He has a research background in physical oceanography, specialising in the circulation of continental shelf seas and has participated in over 20 research expeditions. Professor Hill received his MSc and PhD degrees in oceanography from Bangor University and his BSc in Applied Mathematics from the University of Sheffield. He was appointed a Commander of the Most Excellent Order of the British Empire (CBE) in 2020 for services to environmental sciences. Professor Hill has served, and continues to serve on, numerous national and international advisory bodies.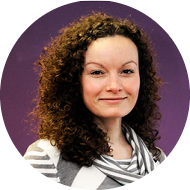 Dr Lucy Greenhill is Head of Blue Economy Policy and Practice at Howell Marine Consulting, leading on the development and delivery of cutting-edge analysis and solutions for a Sustainable Blue Economy. She has over 16 years of experience in ocean governance and marine management, including public sector and academia, with extensive experience working with policy makers and stakeholders nationally and internationally. Lucy worked for 5 years in the Marine Advice Team at the JNCC, leading on advice for offshore wind development in Scotland, and was secretariat for the Marine Industries Working Group for Renewables, supporting inter-agency development of evidence-based advice for licensing of offshore wind, wave and tidal proposals. As a Research Fellow in Marine Governance at SAMS, Lucy led on developing capacity in marine governance research and the integration of science into policy through interdisciplinary research projects and wide-ranging research projects on human activities at sea including offshore wind, marine renewables and aquaculture. Her PhD addressed adaptive governance in marine systems, based on institutional analysis of the functioning of governance across different scales and the role of interventions such as marine planning in supporting sustainable marine management.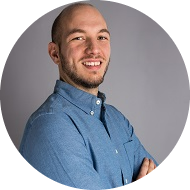 Dr. Dennis Fritsch leads the United Nations' Sustainable Blue Economy Finance Initiative, part of UNEP FI, focused on bringing banks, insurers and investors together to develop guidance and tools to enable financial institutions to align their activities with a sustainable ocean economy. The initiative is the host of the Sustainable Blue Economy Finance Principles; the world's first global guiding framework for aligning financial flows with SDG 14 - Life Below Water. Previously, Dennis established the Research department at Responsible Investor, where he led several investor research projects, most recently 'Investors & the Blue Economy'. He is also working as a consultant and expert jury member for the European Commission's BlueInvest Fund and BLUE Marine Foundation. After graduating from the University of Tübingen (GER), Dennis worked in research at the University of Cambridge and was awarded a PhD from University College London.