The UK is committed to a target of net zero carbon emissions by 2050. Achieving net zero and other climate ambitions will require a green transition, in which we will need to rethink the way we design, develop, produce, market and distribute goods and services across all sectors of the economy. A successful green transition will need to be underpinned by a workforce equipped with low-carbon and sustainability skills and knowledge. Environmental professionals will be integral to this; as we begin this transition, the environmental sector will become more closely integrated with all other sectors and industries. How an environmental professional is defined is likely to evolve and expand, and environmental scientists will be working with an even more diverse range of organisations and people.
Upskilling the environmental workforce will be dependent upon educational institutions and aligned policy support. Reskilling of the workforce will also need to be a policy priority to allow for a just green transition. This event will feature three expert panellists, who will be exploring the different levels at which green jobs will need to be supported in order to achieve net zero ambitions.
---
Our speakers
Nick is the executive director of the Aldersgate Group, a cross-economy organisation whose business members have a collective global turnover of around £550bn. The work of the group focuses on developing policy positions to tackle major environmental challenges in a way that is environmentally effective and can deliver economic benefits. The group's work covers a wide range of environmental policy issues including climate and energy policy, resource efficiency, natural capital, skills, trade and green finance. Prior to joining the Aldersgate Group in 2014, Nick was the Head of Climate Change and Energy Policy for four years at environmental NGO WWF-UK. Prior to that, Nick spent six years working as an environmental and energy lawyer with global law firm CMS. Nick holds a First-Class Degree in English Law and German Law from the University of Kent, where he specialised in environmental law and received a prize for best undergraduate in environmental law following his dissertation on the effectiveness of emission trading schemes in tackling climate change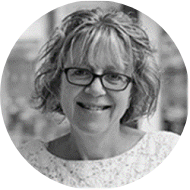 Liz Price is Professor of Environmental Education and Academic Institutional Lead for the Environment at Manchester Metropolitan University. She is Associate Head of School of the European School of Sustainability Science and Research, Chair of the Committee of Heads of Environmental Sciences, Council Member of the Institution of Environmental Sciences and a member of the QAA and Advance HE Advisory Group reviewing the Education for Sustainable Development Guidance for the UK.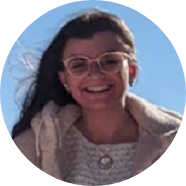 Eleanor Cooke is a second-year undergraduate student at Manchester Metropolitan University, studying TESOL (Teaching English to Speakers of Other Languages) with Mandarin. She is a Responsible Futures Student Sustainability Ambassador.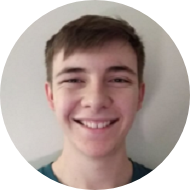 Chris Kitching is a second-year undergraduate student at Manchester Metropolitan University, studying Environmental Science. He is a Responsible Futures Student Sustainability Ambassador.
Paul Gosling is Managing Director and Founder of Porter Gosling Ltd – Environment and Sustainability Recruitment. Paul is a specialist Recruiter and Headhunter in the Environment and Sustainability sector with over 25 years' experience. He started recruiting into the sector in 1995 after finishing a BSc in Environmental Science and over the last 25+ years he has worked with thousands of individuals and hundreds of companies to support their growth and development in this vibrant, dynamic and important sector. During this time, he has built a wealth of knowledge and experience and has become recognised as a leading expert on overcoming the recruitment challenges facing the Environment and Sustainability sector.
This event is part of our work on the STAGES on the road to COP26 exploring the theme of Green Society. This fourth stage on our road to COP will investigate the ways that society needs to change to become greener.