The bodies of murder victims, either whole or in pieces, often finish up in rivers and canals. For the last fifteen years or so, Carolyn Roberts has worked as an Expert Witness with various UK police forces to apply the principles of environmental science in murder investigations. In these most tragic and gruesome settings, environmental science can help to identify where bodies have come from, or gone to. Drawing on a number of macabre case studies, the talk will take you from the details of particular cases to the general principles of tracing bodies.
Probably not for those of a nervous disposition, but of guaranteed interest to the curious.
Registration and refreshments will be available from 17:30, with the talk commencing at 18:00. There will be an opportunity for Q&A session after this talk with the event ending at 19:00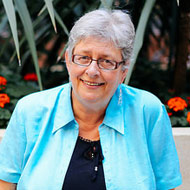 Professor Carolyn Roberts s a 'Specialist' on environmental technologies in the Knowledge Transfer Network, Innovate UK's engagement arm. Earlier in her career, Carolyn was Co-Director of the Centre for Active Learning at the University of Gloucestershire, where she also chaired the Sustainable Development Committee for several years. She is a Vice-President of the IES, a former Chair of Society for the Environment and the first Professor of Environment at Gresham College in London.
Cost:
FREE for IES and Arup staff
Non-member/non-Arup: £12
To register, please contact Emma Fell.
Address: Emmerson and Shears rooms, 8 Fitzroy Street, London, W1T 4BQ