Water is increasingly relevant to key conversations in environmental policy, in the UK and globally. Nutrient pollution in watercourses from wastewater and agriculture has captured the attention of the media, while global challenges for the future of water security were raised in the recent IPCC report on adaptation and vulnerability. Water is now playing a key role in critical conversations around climate change, terrestrial and marine biodiversity, and future environmental governance.
This webinar will provide a brief update on environmental policy relating to water resources and systems. With a number of critical policy developments in environmental governance over the last year, punctuated by the Environment Act 2021, there are multiple opportunities for positive engagement between environmental scientists working in water and the policy process.
For environmental professionals working in water, this webinar will support horizon scanning and identify opportunities to engage with decision makers and the public on emerging issues linked to water. For professionals working in other specialisms, the webinar will provide a useful opportunity for cross-disciplinary systems thinking.
---
Our speakers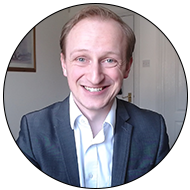 Joseph Lewis is the Policy Lead for the Institution of Environmental Sciences. Joseph is responsible for delivering policy for the IES and working to promote the use of the environmental sciences in decision making. He has an MSc in Public Policy from the University in Bristol, where he specialised in environmental policy, as well as a Law Degree from Durham University.
Joseph has a particular interest in environmental science communication and the complex interconnected systems which underpin the natural world and human society. Joseph is an advocate for transformative change and using social systems to bring together communities with science-led solutions to the interconnected climate, biodiversity, and social crises facing humanity.