COP26 took place in Glasgow this year and was touted as being the most important COP since COP21 when the Paris Agreement was established. The conference achieved a number of key declarations, but did not meet ambitions in terms of the resulting Glasgow Climate Pact. Join us for a reflective webinar exploring the outcomes from COP26 from four different perspectives from across the environmental sector.
We will be exploring the outcomes from COP through the lens of a number of different specialisms, focussing on finance, education, marine science and environmental policy.
---
About our speakers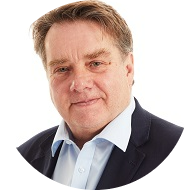 Professor Ed Hill CBE is Chief Executive of the National Oceanography Centre (NOC), one of the world's most innovative oceanographic institutions. He has a research background in physical oceanography, specialising in the circulation of continental shelf seas and has participated in over 20 research expeditions. Professor Hill received his MSc and PhD degrees in oceanography from Bangor University and his BSc in Applied Mathematics from the University of Sheffield. He was appointed a Commander of the Most Excellent Order of the British Empire (CBE) in 2020 for services to environmental sciences. Professor Hill has served, and continues to serve on, numerous national and international advisory bodies.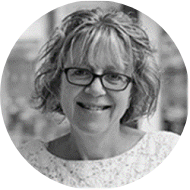 Liz Price is Professor of Environmental Education and Deputy Pro-Vice-Chancellor Sustainability at Manchester Metropolitan University. She is Associate Head of School of the European School of Sustainability Science and Research, Chair of the Committee of Heads of Environmental Sciences, Council Member of the Institution of Environmental Sciences and a member of the QAA and Advance HE Advisory Group reviewing the Education for Sustainable Development Guidance for the UK.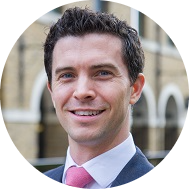 Robbie Epsom is the EMEA Head of ESG (Environmental, Social, and Governance) and is part of the ESG team led by Helen Gurfel, Global Head of Sustainability & Innovation. He is responsible for the EMEA implementation of CBRE Global Investors' Sustainability Vision, which continues the firm's commitment to be a leader in ESG. Working closely with the ESG team and the wider CBRE Global Investors team his priority is the continued integration and harmonisation of ESG practices throughout the business. He also leads the corporate sustainability reporting workstream.
Robbie joined the sustainability industry in 2009 and has experience in Sustainability and ESG Advisory Consulting. He is a Chartered Environmentalist (CEnv) and Fellow of the Institute of Corporate Responsibility & Sustainability (FICRS). Robbie joined CBRE Global Investors in January 2021 and is based in London. He is specialist in areas such as Corporate Sustainability Strategy & Reporting, Sustainability Materiality Assessments, ESG & Sustainable Finance, Greenhouse Gas (GHG) Management, United Nations Sustainable Development Goals (UN SDGs), Life Cycle Assessment (LCA), Environmental Product Declarations (EPDs), Resource/Energy Efficiency and Circular Economy.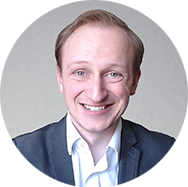 Joseph Lewis is the Policy Lead for the Institution of Environmental Sciences, where he is responsible for working to promote the use of the environmental sciences in decision making and representing the voice of science, scientists, and the natural world. Joseph has a particular interest in environmental science communication and the complex interconnected systems which underpin the natural world and human society. Joseph is an advocate for transformative change and using social systems to bring together communities with science-led solutions to the interconnected climate, biodiversity, and social crises facing humanity.